Driving Through Every County (DTEC)
I asked for a challenge
here
and Gazza and Deano suggested DTEC.
The initial planning is over and here is the route...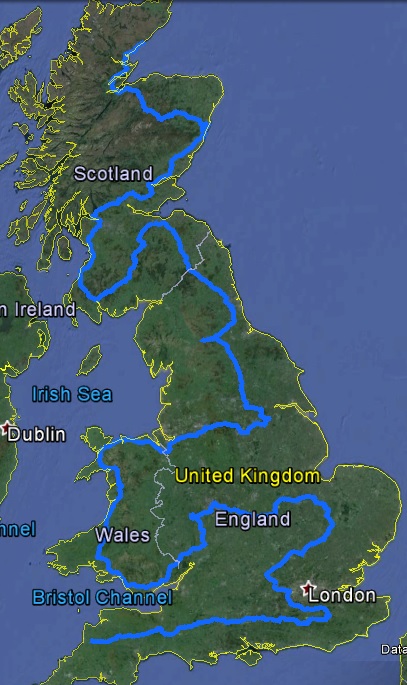 The total time for the route is approx 50 hours (excluding stops) and the distance is 2000 miles (excluding the distance to the start and from the finish).
If there is any interest, it will take place next summer and may take up to a week to complete.
If you are up for it (or any part of it), please express your interest.
Although there is no need to do either John o'Groats or Land's End to complete the challenge, please let me me know if you are interested in doing these as well.
Confirmed
Pingu
BertieJaffa
Deano
Dave L2 (may cancel later, but confirmed at the moment)
ALPHA 3.0i Z3 (Day 3 only)
Interested
ALPHA 3.0i Z3's Wife
Brian H
[edit] Just to tempt you, here's a link to the videos from the last trip...
http://www.zroadster.net/forum/viewtopi ... 48#p402848