I recently changed my Z3's factory fit head unit for a Sony CDX-GT270 CD/MP3 player with front AUX
I have retained the standard speaker set up ie front channels feed tweeters and footwell speakers (via factory amp) and the rear channels feed the rear speakers.
I have also upgraded all the speakers with exception of tweeters.
The rear of the head unit has phono out jack sockets which can be seen in this image: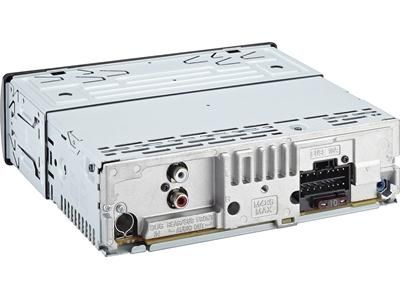 This instructions say that this output can be selected via the menu to provide either a:
sub out > amp > sub, or
audio out > amp > L&R speakers
I am therefore guessing that this is a constantly 'live' output which is in addition to the 4 channel speaker output via the ISO connections?
If so, could I have the following set up if I removed the factory amp fitted to the footwell woofer:
Front speaker output to drive door tweeters
Rear speaker output to drive rear speakers
Rear audio out connected to a new modern 2 channel amp then connected to footwell woofers
Hope that makes sense?
My other question being, is the signal coming out of the rear phono outs the same as the signal in the speaker wires or is it different and has to go through an amp before it goes to the speakers.
God, I hope I've made myself clear!