Hello! Well iv had these parts for some time now and now have internet to list parts.
Contact me via pm or call/text me on 07922516792
All the parts below are located in Cumbria at my families home due to storage issues where I live.
Soft top in black. in very good condition, no rips or tears £200
Side Skirts, in great condition, no dents and no rust forming £25 each
Space saver out of my Z. Its in a rusty condition but it saved me one evening and drove 8miles on it with no issues. £5
Rear Quarters, in great condition no dents or rust £45 each
Rear Bumper in good condition, no cracks or dings/dents £25
Manual Gearbox In great condition with no knocks or crunches £80
Hard Top Roof with Fitting Kit. Glass heated rear window. It has a few marks on the roof due to how it had been stored. But there are no dents in the roof. £500
SOLD
Interior Seats both in great working condition, drivers bolster has some wear and a little hole £200 inc door cards
Drivers
Passenger In great condition.
Rear Arch Liners £20 each
Boot with badges £50
Doors with or with out door cards with working electric windows. These are minus there wing mirrors. £50 each
Four BMW alloys all have loads of tread £200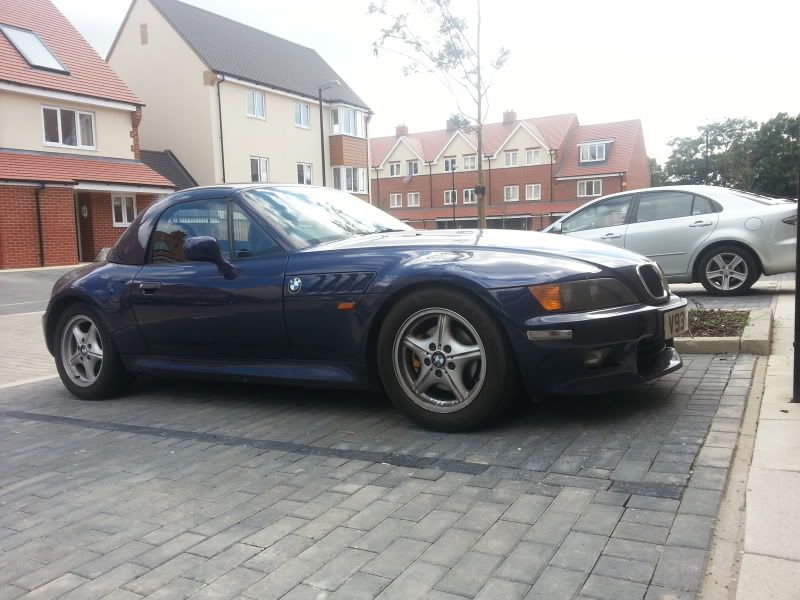 All the Above is located in Cumbria
All the below is located in London
Interior Box sitting behind the seats £40
Interior plastic with tweeter £15 each
Boot Carpet £20
Boot Plastics where the warning triangle sits £15
Boot plastic box £5
Tool Box. All you see is what I have and you get £10
BMW Warning Triangle x2 £5 each
Front Quarter Panels with indicator £30 each
Bonnet fins with BMW Badge £35 each
Interior Plastics
Chrome door side step kick plates. (sorry I have know idea what they are called) £15 each
Rear Lights £30 each
Windscreen and door rubbers in great condition £30
Engine cover £5
Plastics
Leather wrapped dial dash cover £15
Centre dash Heater plastic £10
Unknown pair of plastics £8
Passenger Fog light, working but broken plastic clip on 1 side. £15
Hand Break gaiter and handle £15
Interior plastic under the steering wheel £5
Guessing its the boot release?
Random rubber part £2
SOLD
Plastic interior part £3
Plastic interior part £3
Interior parts, guessing the bit which the wind deflectors sit in (covers) £10 for the pair
Sold
CD changer works perfectly £10 (only condition is if the new buyer could return the CD's inside, as I don't have a clue how to get them manually)
Ariel £15
Sold
Guessing its the fuse box cover £5
Interior compartment box for centre console £5
Blank buttons for the dash £3
Sold
Gear gaiter, no knob £10
Dash buttons £1 each
Another Random part £3
Face lift BMW Z3 Manuals with Leather Wallet £8 Delivered
Sold
Spare BMW wheel in my e36 £10 tyre has a nail in it
Space Saver Tyre is in decent condition, it saved me one evening when I had a flat! £5
I have a few other bits which I will sift through and take pictures of
Im negotiable on prices and will add discounts for more items going at once.
Large items such as the ones in Cumbria will need to be collected or your own courier to pick up. They are located in Alston
Contact me via pm or call/text me on 07922516792
regards Damian