Hi all,
The time, unfortunately, has come for us to part ways with our BMW Z4. It's my wife's car, and has been in the family since October 2010. Our first child is due at the end of March, so it's making way for a more suitable family car.
It's black 2.5i SE, a really early one, and completely standard. There are just under 82,000 miles on the clock and has been used every day since we bought it with 53,000 miles on the clock. The private plate came with the car, and we'll include it with the sale.
Equipment includes:
- heated black leather memory seats with no tears. Both sides work perfectly.
- cruise control
- Xenon headlights with washer jets
- climate control air conditioning, which is still really cold in the summer
- the wind-breaker which goes between the rollover hoops is included, this seems to be pretty unusual
- the roof reclines like new, no problems there
History:
- It starts first time, every time. The engine doesn't rattle or tick, and it doesn't smoke.
- the car has just been serviced, the week before Christmas
- MOT until September 2014
- Tax until March 2014
- it had new rear tyres in September. Fronts have 6mm tread, rears 8mm. All are the original Bridgestone RFTs.
- service book shows the following: 2005 (8,121 miles), 2007 (15,354 miles) a dateless service (48,473 miles), 2011 (65,027 miles) and the latest in December 2013 (81,848 miles)
- HPI is clear
- Two keys are included
The bad bits:
- driver's side cup holder is missing
- wheels are unkerbed but have some paint peeling around the centre caps
- some idiot nudged it in a car park a couple of years ago, which has grazed and lightly dented the wing. I've been told it can be SMART repaired but we haven't got around to doing so. The bodywork is otherwise in really good condition.
The aim is to be as detailed as possible here, so you know what you're looking at! It's a good car with a couple of minor cosmetic niggles, and we'll be sorry to see it go. But we can't afford to keep it and don't have the space.
Some photos: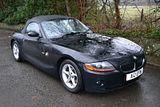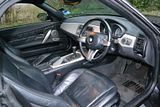 The wheels: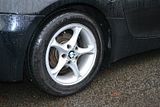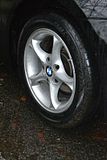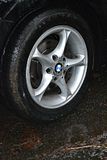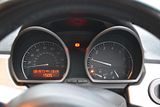 And the dent.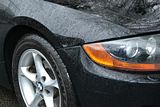 Price: £3,800
Location: Cardiff