Moderator: Gazza
---
Looks like a l'il stunna!
Definitely an example to be grabbed and cherished.
Not sure about the Alpina rims...
especially 19" which I imagine would make the handling pretty atrocious, but the original Roadstars are included so the successful buyer could flog the Alpinas and get a few quid back.
I'll be watching to see how high it goes!
Cheers.
A.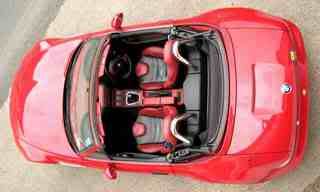 ---
Who is online
Users browsing this forum: Google [Bot] and 3 guests