Hi all,
Announcing the ZRoadster.net Calendar 2011
A massive A3 (30x42cm 11.5x16.5") full-colour 12-month ring-bound calendar with hanger-upper!
The calendars are now in the hands of the printers and I am happy to announce that we are once again taking calendar orders.
We had a few setbacks this year trying to get high enough resolution photos to print well, and my doing what seemed like a European tour whilst trying to get it all done didn't help with getting it finished either!
A huge thank you to all of you who submitted photos and especially to those who bailed me out with some extra pics towards the end. Choosing the photos this year was not easy, but I hope I have achieved a nice mix of cars and scenes. As always, we only have twelve months in a year, so I'm sorry if your photo wasn't chosen this time, I just hope you will redouble your efforts in the coming zedding season by taking even more pictures for next years calendar.
PRICING
We have set a price for this year at
£13.50
per calendar (the increase reflects the much larger size) with postage & packing at
£3.50
UK,
£7.50
Europe and
£15
for the Rest Of the World (weight dependant - may be more for multiple calendars). The calendar price includes a donation towards the upkeep of the ZRoadster.net site.
HOW TO ORDER
Please
PM Giles
(not me) with your order, stating clearly your forum name, your real name and the full postal address to which you wish the calendar(s) to be sent, as well as the quantity of calendars you wish to purchase. Payment will be by direct bank transfer in pounds sterling (we are woking on alternative methods as I write). Giles will PM you back with details of the amount and where to pay it to. Orders will not be dispatched until payment has been received.
For those of you outside the UK, we should still be able to handle your order, again please
PM Giles
with your order as above, and he will respond with some possibilities on how you can pay. If you are outside Europe, he will also try to give you an idea of the postage costs for the number of calendars you wish to purchase.
You might also like to post in this thread to say "PM sent" so that we have an easy way of keeping track of whom we have taken orders from.
If all goes to plan, calendars are likely to start being dispatched before the new year. Barring problems printing any of the images, the selections now made should now be final.
SNEAK PREVIEW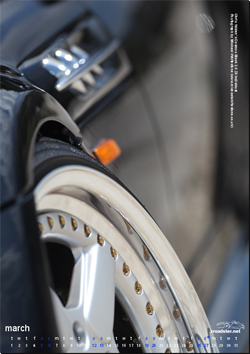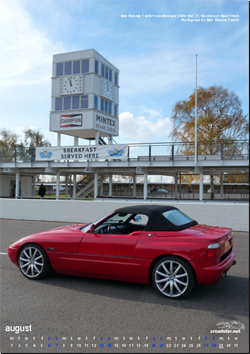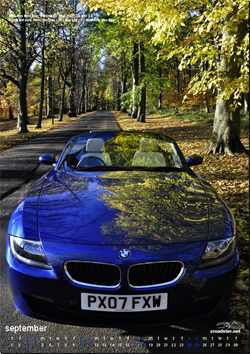 Cheers R.