It's that time of year again ZRoadsterites,
Once again I am asking for photo submissions for the forum calendar. We will be offering a professionally printed and bound A3 calendar for sale made up using your photos. The calendar will be priced to cover the costs of printing plus small donation to help keep this wonderful forum running.
As a reminder, here are a couple of the pages from the 2010 calendar (last year's was a different shape).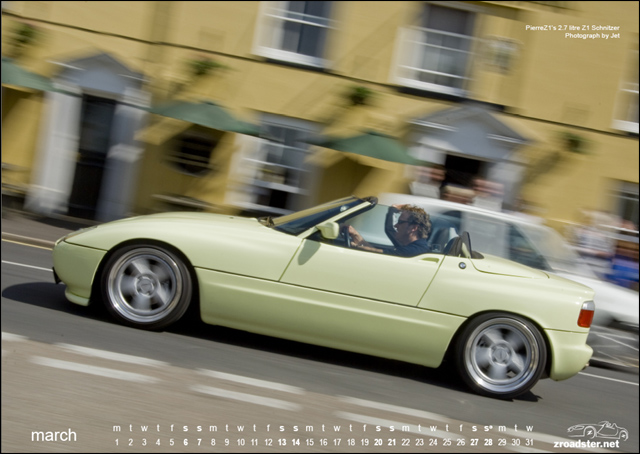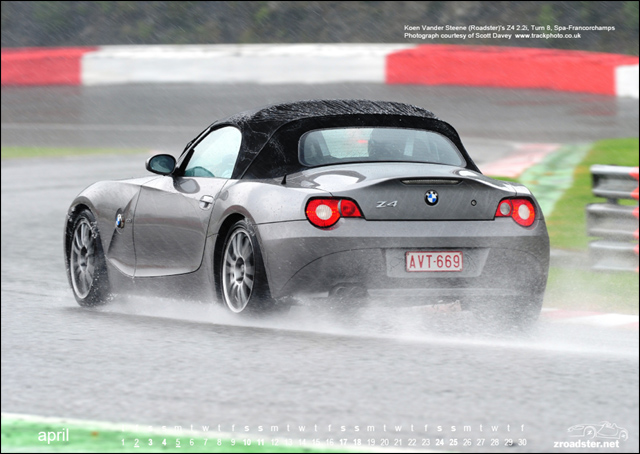 This year's calendar will return to the more conventional landscape format, but we will stick with the new larger A3 format. In order to qualify for entry, all photos must be either your own pictures (or you must obtain permission from the person that took them), must be in
LANDSCAPE format
(HORIZONTAL orientation) and have an
unedited original available
which is
a minimum of 5 (five) megapixels
(about 2700x1900 pixels). Sticking to this will ensure that we can maintain the quality of the calendar. The postman will be groaning again this year, as A3 calendars are massive things to post!
As awlays, we are looking for photographs of ALL zeds (Z1, Z3, Z4 and Z8 inclusive) to put into the calendar. We have seen some really great photos posted up throughout the year, so please enter them for the calendar. For those of you who have been hiding your pics, please do consider entering, as we like to include a variety of shots. I would like to ask you to post just your best ones in this thread for consideration for the calendar. As always, we can unfortunately only pick 12 (the year still hasn't got any longer!). There is no set theme, so feel free to submit a mix of photos of single cars, groups of cars, abstracts and detail shots, meets, or just plain spectacular settings for zeds to be seen in - the only mandatory element is that the pictures must be zed related.
Please post your entries in this thread, resized to around
800x600
, for us all to see. Assuming your entry is selected, I will ask for the original image later (this is important as I really cannot make a calendar from cropped/resized photos). Please also note that you
must either own the copyright to the image or have obtained permission to use it
.
The closing date for entries is
Wednesday 14th December 2011
.
Can't wait to see all your pictures and I will update this thread with more information as we go along. Ordering details will be posted in a separate thread when we get nearer publication.
Thanks R.