Moderator: Gazza
Hey up guys it's that time again,

Oil change,,,,

Who's running the best oil for the 3.2m ?
---
I bought my oil and filter from GSF, QX 0/40 I believe
Gazza
"Understeer is when you hit the wall with the front of the car, oversteer is when you hit the wall with the rear of the car. Horsepower is how fast you hit the wall and torque is how far you take the wall with you"
S54 M roadster
, BMW Z1, BMW M3 CSL, Mustang Fastback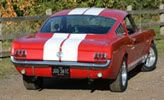 ---
The S54 takes different oil to the S50.
You want something off one of these lists...
Enclosure 05
Enclosure 07
Enclosure 08
I get my Mobil One (0W/40) from Costco for £30 for 5 litres.
Oil filter is 11 42 7 833 769 and is £11.72 from BMW with a 10% discount
Pingu
---
Who is online
Users browsing this forum: No registered users and 1 guest