Moderator: Gazza
Here's wishing you all a great Christmas and a very Happy New Year
From me and the Admin Team
Gazza
"Understeer is when you hit the wall with the front of the car, oversteer is when you hit the wall with the rear of the car. Horsepower is how fast you hit the wall and torque is how far you take the wall with you"
S54 M roadster
, BMW Z1, BMW M3 CSL, Mustang Fastback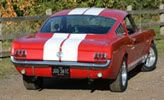 ---
The same from kiwiland. Merry Christmas and all the best drives for 2017. To all the members of this board and car lovers everywhere. Cheers.
Don't drink and drive home -
Take the Zd and fly home -
---
Merry Christmas ZRoadsterites
Cheers R.
:
Sent from my SM-G920F using Tapatalk
Arctic Silver '99 Z3 1.9 & Black '59 Frogeye 1275cc

---
Joined: Thu 07 Oct, 2010 13:39
Posts: 6329



Location: Johannesburg
Merry Christmas to all and keep the magic going as strong as ever.
"Normal is overrated"
Z3 Upgrades and Additions
---
---
Joined: Fri 26 Jul, 2013 10:28
Posts: 1725



Location: Manchester
Ditto - merry Christmas everyone
Here come the girls.....

My //M Refurb
My First Zed Journal
---
Who is online
Users browsing this forum: No registered users and 1 guest