SURREY & SUSSEX CRUISE / SUNDAY 3rd JULY 2011
PLEASE NOTE THE CHANGE OF DATE FROM THE 10TH JULY / THIS NOW AVOIDS THE CLASH WITH THE BRITISH GP AT SILVERSTONE AND THE BMW MEET AT SANTA POD.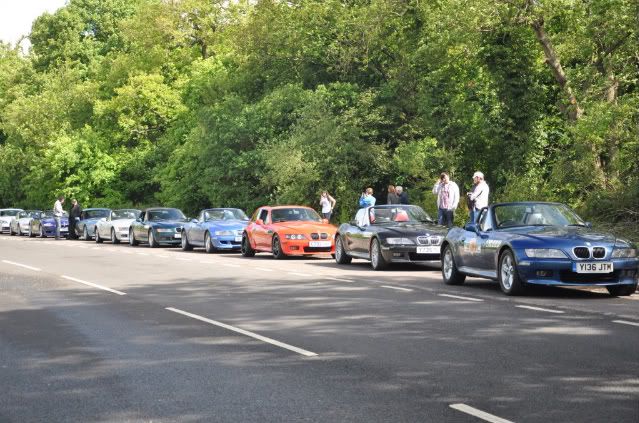 Here we go Guys and Girls...
As promised, after the success of the previous Sunday Cruise I have put together a lovely 52.4 mile route which again starts from the meet up point of the Drove Road carpark at Newlands Corner near Guildford.
We will wind our way down though the Surrey and Sussex countryside to our destination, the Jack and Jill Inn at Clayton in the heart of the Sussex Downs. We will arrive well in time for the lunch booking to allow time for banter and photos.... and maybe a pint
(If you don't require lunch don't worry, it's not compulsory)
There will be a stop on route to give us some time to natter and get some good photos. Trevor (Blaize) will again be joining me to make sure all goes to plan and to get some photos / videos of the cruise. He won't go missing this time
... he will be in car with me!!
There is good access to the A23 and A27 from the Jack and Jill so finding your way home should prove easy.
Sunday Cruise Time / Details
09.00 Meeting Point / Drove Road Carpark @ Newlands Corner (GU4 8SE)
Park up in the carpark, the cafe opens at 09.00 (Toilets available).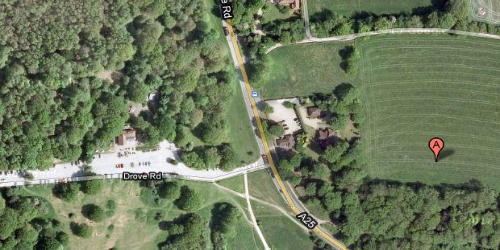 09.45 Depart Drove Road heading for Jack & Jill Inn / Clayton.
12.30 Arrive at Jack & Jill / park up / drink & banter in the garden.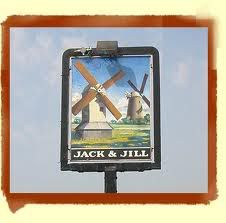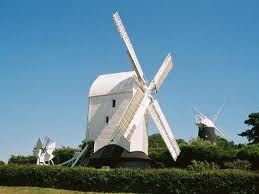 13.00 Lunch
The food here is 100%, this is a lovely family run inn and they are very welcoming. I have arranged for them to provide us with some menu options so we can pre-order our food to assist them with service on the day. I will post up these asap, there will be the usual roasts and pub favourites plus a vegetarian option.
I have pre booked lunch but will need to confirm final numbers at the earliest opportunity with the Jack & Jill.
??.?? Depart
There you have it... All ready for you to come and enjoy the day, meet some new friends, see some lovely Zs and join in the banter...
Additional Info.
These cruises are great fun but are not a race or rally
and for this reason speed limits and traffic laws should be adhered to at all times. This will minimise any attention from Police etc, allowing everyone to have a good day out in safety.
Two-Way radios are a great way of staying in touch on a cruise, they lead to a good amount of banter and keeps your passenger involved. The Binatone Terrain 550 Long Range TWO Way Radios are available as a twin pack complete with charger online for about £30.00 and are ideal for in car use on this type of event.
A detailed map and journey instructions will be provided at the meet up point so there will be no risk of people becoming lost or not knowing where the planned route will take us.
List of Participants.
Spaces at this stage are not limited but don't delay in registering. Please let me know if you are a) wishing to attend the cruise and b) if you would like to join us for lunch.
Confirmed.
1. Z3Topaz22 + Blaize (with cameras) *Lunch x2
2. mwpe +1? *Lunch +1?
3. spurs fan in a coupe Lunch?
4. sidtheranger +1 *Lunch x2
5. GazHyde +1 *Lunch x2
6. Ragtop + Gail *Lunch x2
7. Megamog +1 *Lunch x2
8. Mike +1 *Lunch x2
9. RedZed2.8 +1 *Lunch x2
10. Z4Georgie No Lunch
11. Mac the Tank +1 *Lunch x2
12. chrissyboy +1 *Lunch x2
13. leach62 *Lunch x1
14. Zedona +1 *Lunch X2
15. RedZ3 No Lunch
16. maxum Lunch?
Possibles.
1. VinceR
2. GrahamNorton
3.
4.
We managed to get a total of 10 Z3s and a Z4M (plus 1 lost Audi TT) on the last cruise, lets see if we can better that.
Cheers
Shaun