Moderator: Gazza
Gazza
"Understeer is when you hit the wall with the front of the car, oversteer is when you hit the wall with the rear of the car. Horsepower is how fast you hit the wall and torque is how far you take the wall with you"
S54 M roadster
, BMW Z1, BMW M3 CSL, Mustang Fastback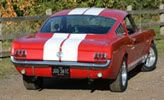 ---
I understand Ken Block is one of America's top rally drivers.
Use the Search button before posting newbie questions about hard tops and fitting kits, footwell speaker amps, water in the boot, hood maintainance and those horrific angel eyes. We get like 10 threads a week on the same subject, it's obvious that you haven't searched.
---
Z Register member
Joined: Sat 30 Jul, 2005 20:34
Posts: 4051



Location: Belfast
He is indeed, and is also into skateboarding and snowboarding. He has even driven his rally car in the snow alongside snowboarders.
BMW Z3, the only way to build a true roadster
- The most powerful letter in the world.
Cloz wrote:There is something that will never change is my love for Z3
smartypants wrote:Conor?

With an M??

The World's gone mad
smartypants wrote:The Z3 rear is a great thing to behold
---
Who is online
Users browsing this forum: No registered users and 2 guests