Hello,
Hope you guys don't mind me putting this post in again as I put previously in the wrong section (M Roadster Z3). Regards.
There has been many questions on many boards regarding modifications to the lovely BMW Z4M. In standard trim it is a very capable car with little deficiencies. I have always been a fan of the M3 CSL. Its dynamics and not forgetting that induction roar! So I decided to try and do a CSL- like conversion on my Z4M. I wanted to keep the car naturally aspirated, no forced induction. I contacted various tuning dealers with limited success and that's when I came across CA-Automotive who I found very knowledgeable and conservative with power gain estimates .
One thing that was very important to me was the aftercare as I had a bad experience many years ago tuning a RX7 I use to own. I have already gone through 2 stages of detailed tuning and have found CA-Automotive to be very helpful but most importantly provided good aftercare and support. I must say the car sounds fantastic (incredible Induction roar) and is much quicker. I have to say they have the most BMW tuning stuff I've ever seen on any web-site. You could spend hours reading the stuff...Unfortunately for my wallet I think I have !! LOL.
Well I have now decided to embark on my third set on modifications to formally address the handling, braking, aerodynamics and not to forget and bit more power. For handling I have decided to go for Ground Control Anti-roll bars, Nitron Coil-over's and Rogue RTA bushes, with custom KDS geometry recommended by CA . For aerodynamics I have gone for AC_Schnitzer Carbon Fibre rear diffuser, CA - Custom made front carbon fibre corner splitters under the front spoiler air ducts and small splitters / Cannards on the rear of side skirts just in front of the rear wheels ( again custom made by CA ) . For better braking I am adding up-rated Axxis Ultimate brake pads and Goodridge brake lines and for power a Super Sprint Right Hand Drive Stepped Header with further adjustments to my existing Alpha N map to optimise their effect. Supersprint don't actually make headers officially for the Z4M, but CA-Automotive did some investigation with Super Sprint on the E46 M3 headers and are quite confident they can be made to fit . Can't wait to see how these set of modifications work. I'll update more when I get the car back.
You can see my car in it's current form on CA-Automotive's website here
http://www.ca-automotive.co.uk/demo-bW9 ... kPTI5.html
You will also see there the article in Performance BMW magazine did on my car recently, again thanks to CA in sorting out my mind life crises. BMW CAR magazine have said they will be featuring the car also after this next stage of upgrades.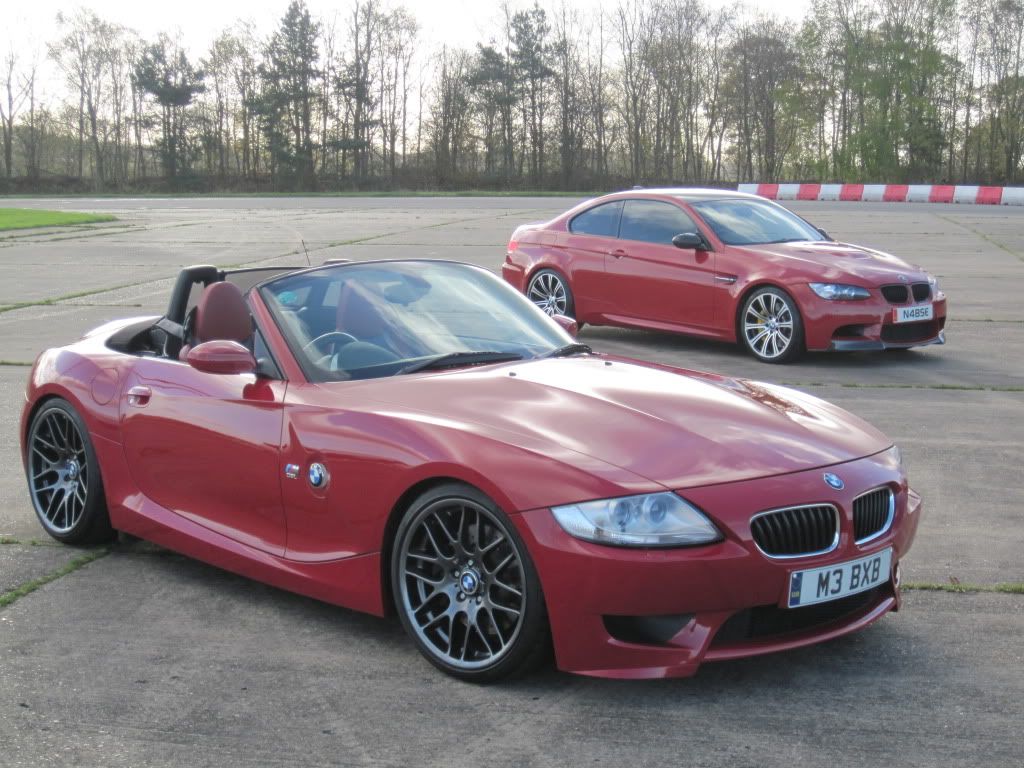 Well I will get back more information when I get the car back