Hi all, im MIchael 27 from Fife, Scotland.
Well after driving MR2s for over 6 years and also a Celica GT4 for a year i knew my next car had to still be a sports car. (especially since no plans for future kids.lol)
Anyway decided on the BMW z3 as it was within my budget plus doing a few google searches it has some fantastic reviews. Also it seems a car you can still repair most things yourself without always having to plug into computer or take to the dealer like the modern cars these days.
Have attached pics below (will try use photobucket link in future). its the 1.9 16v model, as you can see it is in very good condition!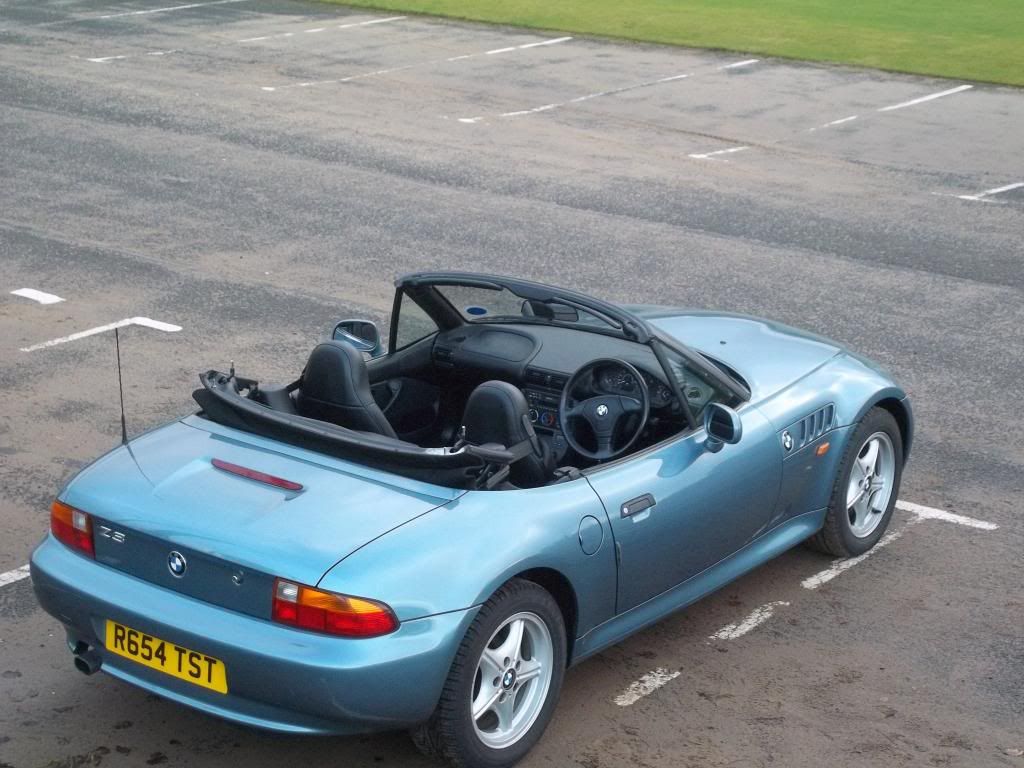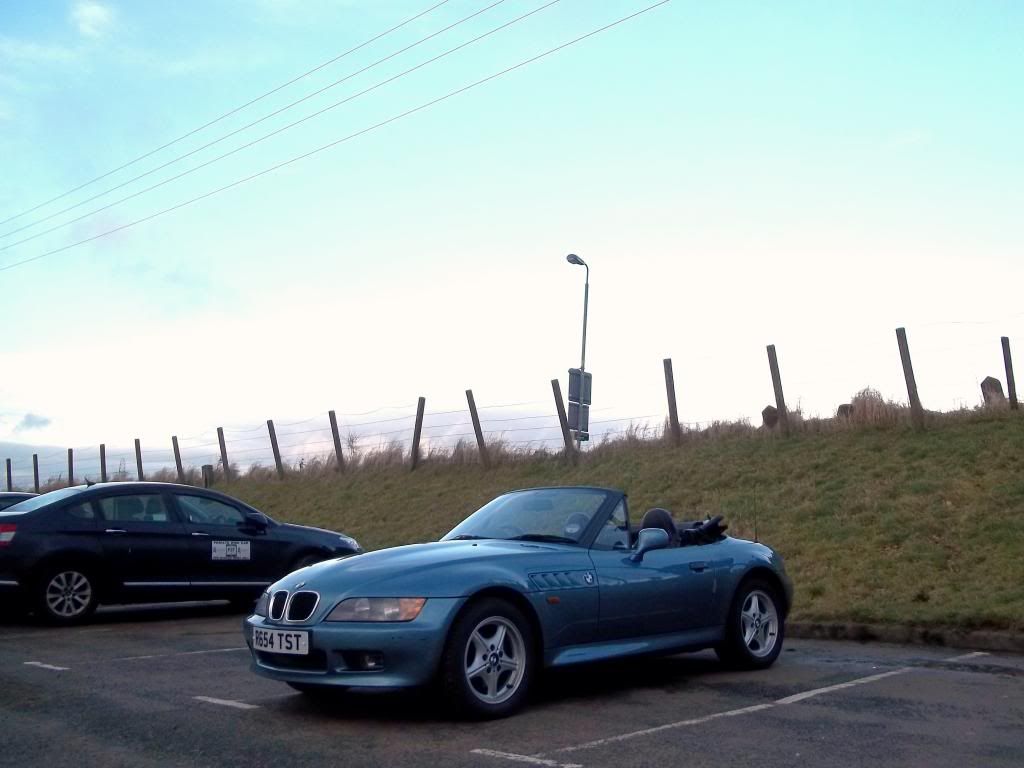 Bought it back in December and have had no problems. Except a slightly seized front caliper which i will try sort soon and replace if necessary. Also the exhaust system seems very rusty so planning on replacing all of it. Which brings me to the questions if anyone has used this performance back box i am thinking of buying and would they recommend it?
http://www.ebay.co.uk/itm/BMW-Z3-1-9-CO ... 35c27fc521
was also considering the Cobra back box?
Finaly other cars i was tempted to buy but didnt
Porsche Boxster- great car and ticked all the boxes, good value for money. But still £5000 for a decent one. decided to pay extra off mortgage instead
Mercedes SLK- another good car, but still bit pricey!
Mitsubishi 3000GT- Looks amazing, drives amazing. But just try and find one thats a Non turbo and Manual. With Tax and MOT.lol
Toyota MR2- Was tempted to buy a newer MK2 in excellent condition but again like the 3000GT hard to come by.lol