Moderator: Gazza
Hi all. Finally at the ripe old age of 61yrs young I have purchased my first z3. I've owned several BMWs previously including a 2005 Z4 but I love the shape of my 2.0 ltr. I bought the car from another member many of you will be familiar with. A Mr Bertijaffa!! Who has looked after her for the last 4 years and has left me very little to do other than keep her looking good. Maybe a wheel refurb in the future but "Berti" has done an excellent job which is a credit to him. I was hoping to post a couple of photos but haven't worked out how to do it yet! (I did mention my age!!). Have enjoyed viewing the site and have met several other members recently. Looking forward to meeting others on the various rally's and meetings etc. Cheers RP.zed.
---
Welcome to the Forum
Gazza
"Understeer is when you hit the wall with the front of the car, oversteer is when you hit the wall with the rear of the car. Horsepower is how fast you hit the wall and torque is how far you take the wall with you"
S54 M roadster
, BMW Z1, BMW M3 CSL, Mustang Fastback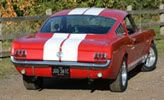 ---
Joined: Fri 26 Jul, 2013 10:28
Posts: 1725



Location: Manchester
Hi... welcome to the fun... For all those things that have been done (and others that might need doing one day) this forum is a valuable source of knowledge and is always straight to the point - I personally enjoy reading the posts here even when I have no issues to review as the posts are always on topic and gives you so much knowledge without actually having the problem described.
Index of the site folders:
http://www.zroadster.net/forum/index.php
Z3 knowledge base:
http://www.zroadster.net/forum/viewtopic.php?t=37483
As for loading photo's you need to register on a photo sharing site such as
http://www.photobucket.com
. You then upload the pictures into albums and you can set the albums to be public or private as you wish (default is public)
When you want to share a photo simply go to the photo and on the right hand side you will see SHARE THIS PHOTO with 4 links underneath. Click inside the box that says IMG (the box will turn yellow and say copied). Now go to your post and paste it in (either right click the mouse and paste or press CTRL+V together). You'll soon get the hang of it. The following link needs updating a little but gives a few other options
http://www.zroadster.net/forum/viewtopi ... =32&t=7658
It was a pleasure to meet you and Gill has sent me a number of pics of "Miley" over the past few weeks. More over I am glad she has gone to someone who will appreciate her as much as I have.
Cheers Bert
Here come the girls.....

My //M Refurb
My First Zed Journal
---
Joined: Thu 07 Oct, 2010 13:39
Posts: 6329



Location: Johannesburg
Welcome to the forum buddy. I know the car almost as well as it's previous owner "Berti" having spent hours on whatsapp texting instructions on various projects he carried out on the car......
I know it's been well cared for and no expense spared to restoring and maintaining it in really great condition. You certainly bought a great car...
"Normal is overrated"
Z3 Upgrades and Additions
---
Thanks very much guys. Appreciate the input and hope we can catch up in the near future.
---
Welcome to the fold!..... Oh man, don't the Z3 look special? I never tire of looking at her, all those lovely curves...... Dammit... where are the tissues.
Bonzo.
Z3lda (Zelda), 1998 2.8, Montreal Blue, Beige Oregon leather interior and M steering wheel, Sports Seats, Wood trim, Chrome Line Interior, Centre armrest with Cupholder, Alpina Softline wheels, Chromed Angel Eyes, De- tango'd, Rear stone guards, Sport aerial, ASC front strut brace, Strong Strut Butt Strut and Body Brace, Uprated brake fluid, Yellowstuff pads 78k.
---
Awwww you made it
Welcome to a great forum. Just need some good sunny weather now to enjoy her. She is looking mighty good
Gill
---
---
Who is online
Users browsing this forum: No registered users and 1 guest