Moderator: Gazza
I don't know if Ash was a member of here or if any of you knew him from meets with .zorg. Unfortunately Ash passed away on Monday. He was only 24 and a really lovely guy. Our thoughts are with Amanda and his family at this sad time.
---
Joined: Thu 07 Oct, 2010 13:39
Posts: 6312



Location: Johannesburg
That is a shock to me. I have had many a chat with Ash. My condolences to his family.
"Normal is overrated"
Z3 Upgrades and Additions
---
Yes, Ash was a member here.

Very sad news indeed and My condolences to his family.
Gazza
"Understeer is when you hit the wall with the front of the car, oversteer is when you hit the wall with the rear of the car. Horsepower is how fast you hit the wall and torque is how far you take the wall with you"
S54 M roadster
, BMW Z1, BMW M3 CSL, Mustang Fastback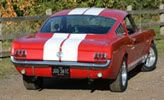 ---
So sad. 24 is no age at all. Thoughts with his family.
2001 M roadster S54 Laguna Seca Blue
---
So very sad, a young guy with most of his life in front of him. Condolences to his family.

Bonzo.
Z3lda (Zelda), 1998 2.8, Montreal Blue, Beige Oregon leather interior and M steering wheel, Sports Seats, Wood trim, Chrome Line Interior, Centre armrest with Cupholder, Alpina Softline wheels, Chromed Angel Eyes, De- tango'd, Rear stone guards, Sport aerial, ASC front strut brace, Strong Strut Butt Strut and Body Brace, Uprated brake fluid, Yellowstuff pads 78k.
---
That is dreadfully sad news, so young. My condolences to his family & friends
---
Who is online
Users browsing this forum: No registered users and 2 guests