Please excuse my posting with reference to my E46 Coupe but I know some of you have other cars than Z3 or Z4.
I recently had an Eng oil, coolant and brake fluid service, On the way home the DSC and Hand Brake light came on briefly with an accompanied bleep then all was well for a couple of days but now getting warning lights coming on and off, I have borrowed a pic from another post to show which lights they are.[DSC and H Brake]
Resetting does not always work and when it does only for a short while.
The dealer says it could be due to an ABS/DSC hydraulic pump failure, an ABS/DSC control unit failure or both and they need the car returned and it is an expensive job, this is directly after they changed the brake fluid hmmmmmm. It could also be a wheel sensor.
Any suggestions as I am very suspicious that it should happen directly after the brake fluid change.
[url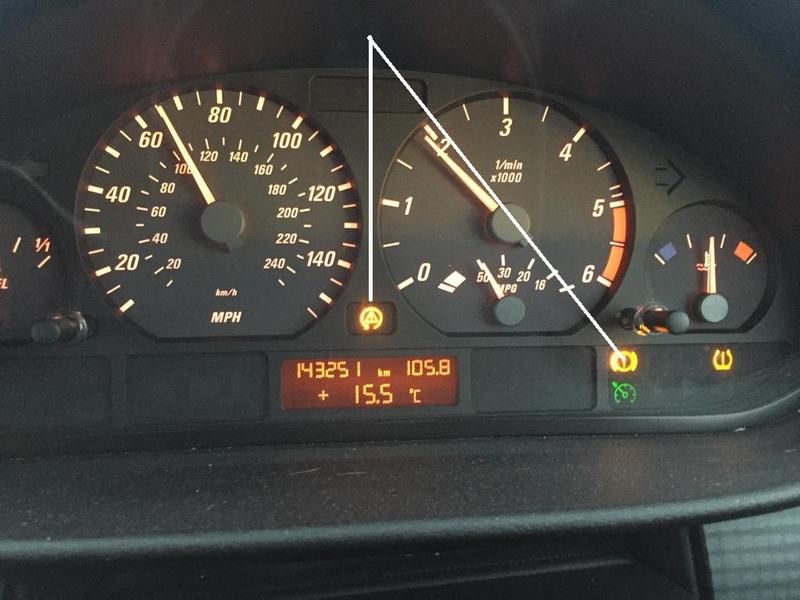 ][/url]