Well guys thought id start a progress thread of my own. Noting every little upgrade or stylistic change im going to make to my z.
ohh and taking some photos along the way.
So here it is to start my 97 1.9 auto.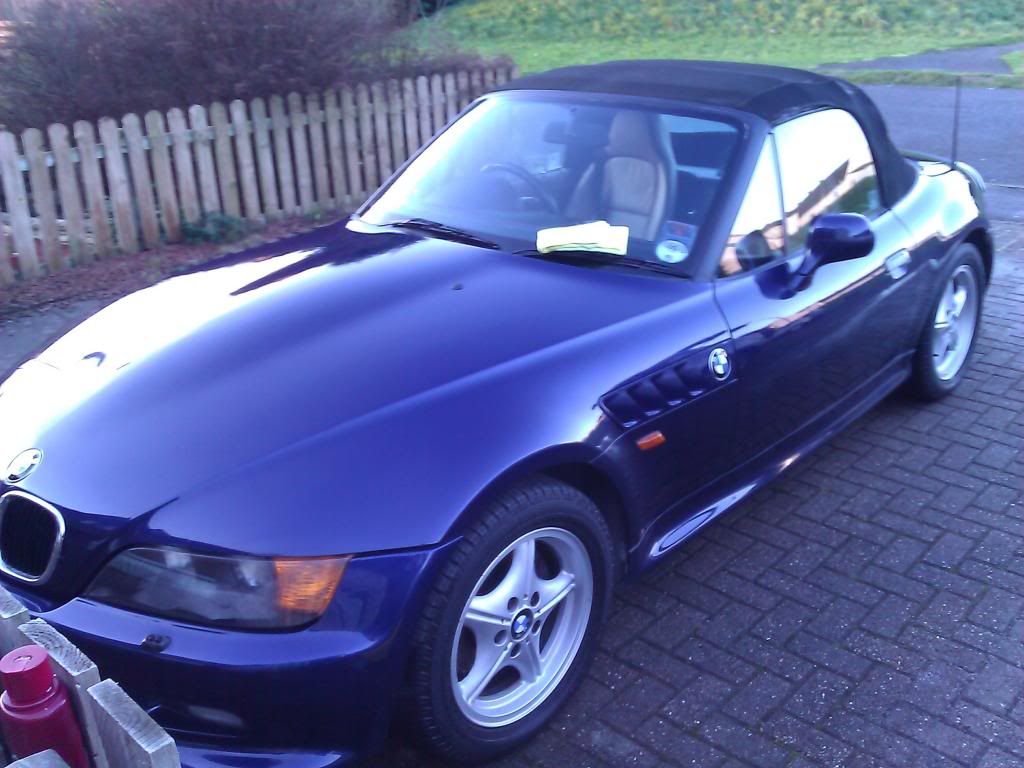 Soo far the first few things to be done were all maintenance related.
-New thermostat
-new radiator
-New rear shocks (sachs)
-New rear top shock mounts.
-New rubber boot hosing for air feed (old one had a small crack in it)
Parts I have here and waiting to be fitted;
- Service items oil/fuel/air filter with shell helix performance oil and ngk iridium IX plugs.
- New led interior bulb (not sure how to get the casing out just yet
- New smoked indicator side lenses and amber bulbs (right in saying they push forward to release old ones?)
- New road legal ice blue tinted bulbs.
- Bmw badge dust caps
Future Parts looking into getting;
- Halo headlamps
- interior refit to black instead of beige
- interior armrest and cupholder (really like this attachment)
- Looking into the possibility of a new top as the current one is a little tatty above doors. (been quoted over 800 quid though!!
)
- some new wheels-
on the wheels though, although being a little while away, I cant make my mind up on two routes to go down.
Either silver style something like this..
or black with possibly a chrome like maybe something like this.
So these are some of the things I have played feel free to give me some feedback and even if you know of any places to pick parts up etc all info will be a great help.
cheers guys photos up soon hopefully.