Moderator: Gazza
Joined: Sat 18 Jun, 2016 11:35
Posts: 295



Location: Blaenau Gwent South Wales...
Hi nyone got any real nice clean 1.9 engine bay pictures for me to have a look at...
---
---
Joined: Sat 18 Jun, 2016 11:35
Posts: 295



Location: Blaenau Gwent South Wales...
---
Joined: Sat 18 Jun, 2016 11:35
Posts: 295



Location: Blaenau Gwent South Wales...
nice strut brace....

what did you use on the rocker / cam cover i have made a start on mine with wire brush and carryflex rubber block but ideally it needs to come off and be vapour blasted. ?

and given my wash bottle a good cleaning out and sterilising that was pretty bad, als was going to give the brake master cylinder a good clean...
---
Joined: Thu 07 Oct, 2010 13:39
Posts: 6329



Location: Johannesburg
Wire wool and
non caustic
domestic oven cleaner.... which if you remove the cover, will also clean the inside of the cover of the brown hot engine oil residue. Just warm the motor and follow the instructions on the oven cleaner can... use a decent jet of water to thoroughly rinse it all away afterwards. The fine wire wool is to get into the tight corners and also to rub down the stubborn areas. A "hard" toothbrush or brass
suede
leather brush will also be useful as well as rubber protective gloves and protective eye ware especially when rinsing with a water jet afterwards. I used the oven cleaner some years ago when I rebuilt the cylinder head on an e30. The upper side of the cyl head where the cam shafts etc fit was covered in that baked on brown hot oil residue. The oven cleaner stripped it of with ease, and it simply rinsed off to leave a bright aluminium finish as if it were new.
NB. Oven cleaner containing Caustic soda will turn aluminium black, it is easily removed, but can be corrosive to other engine parts. Even if the product says "COLD OVEN" - it's still works better if the motor is slightly warm. Also, as you can imagine, with a domestic oven, it'll clean any grease away too. You may want to have a large plastic sheet with old news papers under the car to catch and absorb most the filth which will be removed.
If you have access to an electric car hoist, it would be wise to get under the car with a high pressure water jet and a few litres of engine de-greaser / cleaner to thoroughly clean the underside too.
Here in SA it's fairly common for car wash outlets to have electric drive on hoists just for that purpose. An interesting thing I saw at one a short while back, was a German guy who had his 4x4 up on the hoist for an under car cleaning. After the cleanup, he used a half dozen cans of Q20 to thoroughly spray onto the entire underside of the vehicle (excluding brakes). I guess he was determined to negate any rust possibilities since the Q20 would disperse any water and leave a thin oil film on everything.
Anyhow, I'm enjoying your post here and look forward to more progress updates...
"Normal is overrated"
Z3 Upgrades and Additions
---
Joined: Sat 18 Jun, 2016 11:35
Posts: 295



Location: Blaenau Gwent South Wales...
yeah thanks fro the info on that.. i did read somewher that oven cleaner could be used i initiaaly thought i give it a quick wire brush, and used a carryflex block i forgot i even had one of these from years ago they are great for polishing aluminium and getting in between all the little nooks and crannies...
http://www.my-tool-shed.co.uk/p5567/Gar ... AmuQ8P8HAQ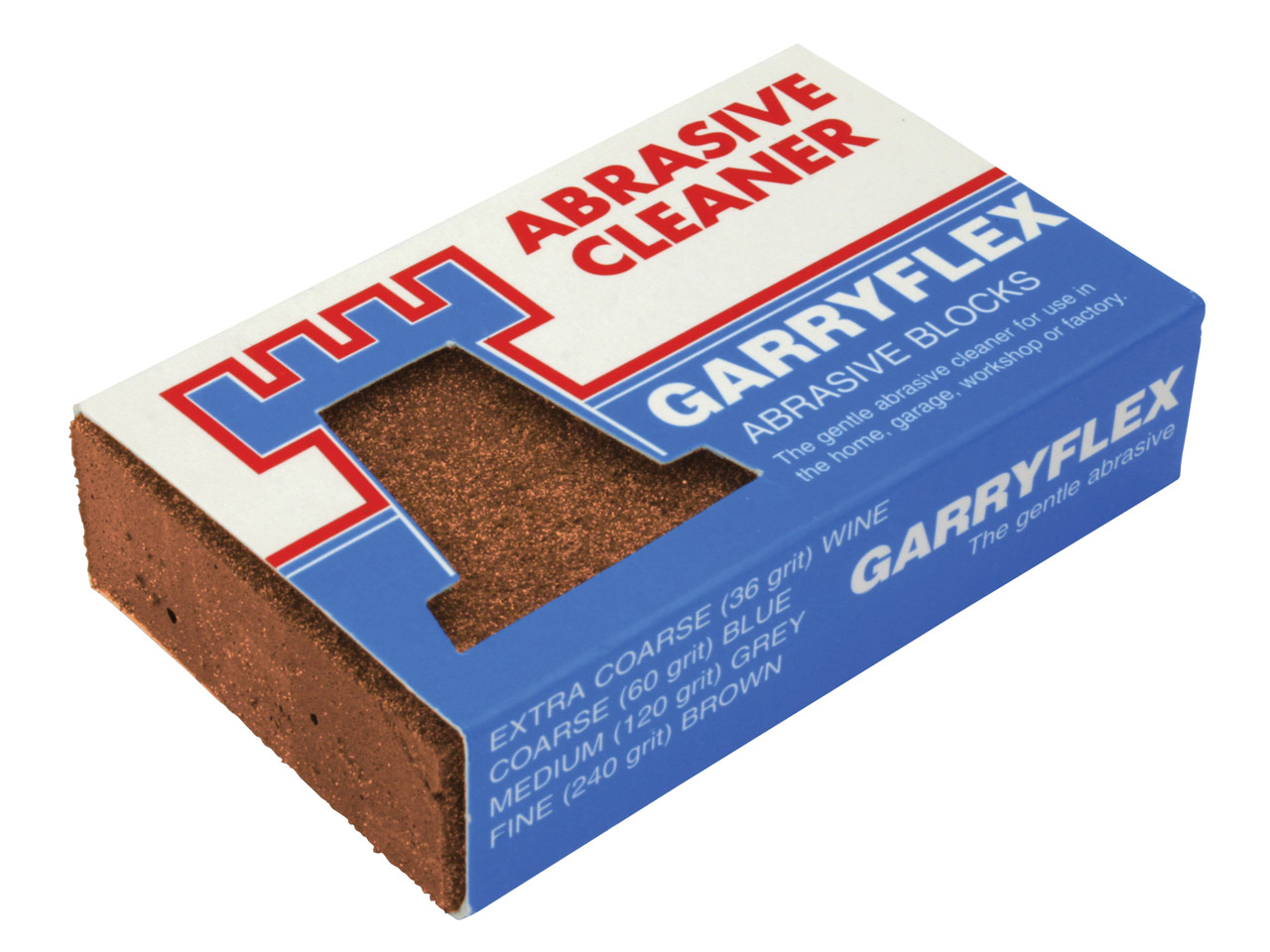 ---
Who is online
Users browsing this forum: No registered users and 1 guest