This is a sample route, intended to show you what your RoadZ submissions should look like. If you have any comments on the format, please discuss them on the "RoadZ format comments" thread.
How I found it:
Garyw introduced me to this stretch of road on a Christmas Cruise, I think. It's become the jewel in the crown of many of my runs since then.
Useful tips:
The really cool thing about Fish Hill is that it doesn't how you get to Broadway, pretty much any of the roads around there is a hoot! Fish Hill is (much) better going up from Broadway than down towards Broadway.
Where it is:
Broadway is roughly halfway between Cheltenham and Stratford-upon-Avon.
Estimated distance:
5 miles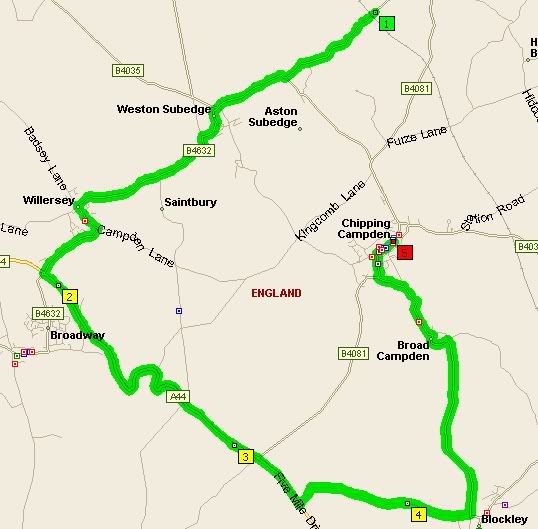 For the purposes of the exercise, I have assumed that you will be approaching Broadway from the north, on the B4632 via Weston Subedge. When you get to the A44 junction, turn left towards Oxford on the A44 and head up the long, nearly straight Broadway Bypass. The first left-hander is quite sharp, followed by a lo-o-o-o-ong sweeping right-hander then a deceptively sharp left-hander (watch out for it!) and a gentler right-hander.
After the adrenaline rush of the Hill, I strongly recommend hanging a left on either the B4081 or the road immediately after that and heading to Chipping Camden for a refreshing glass of lemonade.