Moderator: Gazza
Sponsor 2018
Joined: Thu 01 May, 2008 18:29
Posts: 439



Location: Hertfordshire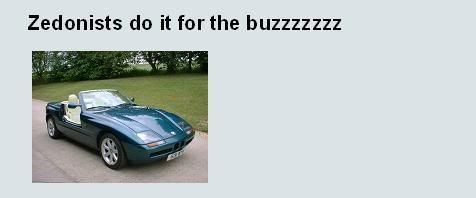 ---
Pleasing to see that with 100,000 miles it has been used and enjoyed (as it should!)
---
It's listed as RHD (and no, the photos don't look like it's a Griffin conversion).

Oh, and apparently it's got driver & passenger airbags.

So I wouldn't take the mileage or number of owners as dependable...
FOR: Balance
AGAINST: Yours will be in doubt at this price

- CAR Magazine's GBU summary of the Z1 in period
---
Z Register member
Joined: Mon 07 Nov, 2005 15:53
Posts: 888



Location: W2
Punchy asking price for that mileage, however tidy.
Currently: bereft of Z1
Previously: 1991 Ur-grun Z1 and 1991 Traum-schwartz Z1
---
Well spotted tg184. But what about the tilting steering wheel?

Trade descriptions anyone!

Pat
---
Who is online
Users browsing this forum: No registered users and 1 guest