Moderator: Gazza
Sponsor 2018
Joined: Thu 01 May, 2008 18:29
Posts: 439



Location: Hertfordshire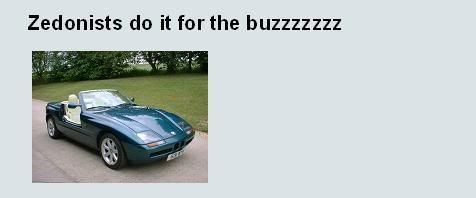 ---
Well, you know it's not me as mine is black, so perhaps it is someone better known
Best regards,
Sam Lever.
Anyone who says money isn't everything hasn't found the right classic car yet.
Z1 - 3.0csl - 987 Boxster - Austin 7 Special - Rolls 20 - '72 911 - '95 318is
Black Sport Evo M3 & SG M3 CSL - now someone else's pleasure
Blue 2800cs - now someone else's pain
Old cars - the original "Not for Profit" organisation
Independent Financial Adviser in Buckingham
My Financial Blog
---
---
Looks nice but price sounds very ambitious! I wonder if it has been imported specially for sale here, or if it has been in the UK for a while.
Havent spotted it on mobile.de.

Pat
---
I just renewed my insurance with Hagerty and discussed the increasing values of the Z1. They agreed to up the agreed value from £20,000 to £23,000 without any revaluation or extra proof of condition. There was a small increase in premium of course.
---
Z Register member
Joined: Mon 07 Nov, 2005 15:53
Posts: 888



Location: W2
A quick squint at their stocklist more strongly suggests comedy pricing.
Currently: bereft of Z1
Previously: 1991 Ur-grun Z1 and 1991 Traum-schwartz Z1
---
Jonny,

You need to get behind the wheel of a Z1 again pretty quickly given the rising values !!

The Nutley car is pricey from a UK perspective but seems to be closely aligned to the German market. It will be interesting to see how many UK cars return to Germany if UK prices remain where they are, plus of course the US now the technical regulatory issues have been overtaken by the classic car status.

Time to reassess my 3 year old BMWCC agreed insurance valuation of £23k !!

TJS
---
I see the Red Car from Nutley is now sold I wonder how much it went for
---
Sponsor 2018
Joined: Thu 01 May, 2008 18:29
Posts: 439



Location: Hertfordshire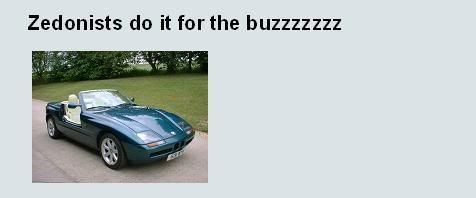 ---
TJS,
These rises whilst they contribute to the feel-good factor, are only really relevant if your thinking of selling at some point, when would that point be reached to tempt you?
Rgds
JB
---
Hi J
Having spent 4 years looking for the "right" Z1 the only reason I would sell was if I no longer had the garage space, thankfully there is no financial reason to sell, as is was bought to enjoy rather than an investment. Having said that the Z1 is currently in professional storage while the garage at home is to be demolished. In addition to the very top end "Pebble Beach" exotica it is also keeping two other Z1s company, one of which has 50km on the clock and has been in storage since new. As investments go this particular Z1 has almost certainly lost money in real terms once you factor in the original list price (plus premium?) and the storage and maintenance charges. We will see, the car is likely to be auctioned in the spring.
My late mother was an avid collector of Morris Minors (15) and built a new workshop on the farm in Norfolk to house them and I was fortunate to be able to sneak several cars in amongst them plus I have just received planning consent for a new garage at home (9m x 6m). There is a very basic law when it comes to old vehicles, especially classic cars; I you have the available space you will fill it. Fact.
so..... in anticipation of more garage space, a Land Rover has joined the fleet. 1970, 6 cylinder petrol, one owner and 32k miles from new with a history file to die for. A TVR in a hurry is a thirsty beast, but this thing beats it hands down; 85 bhp and 11 mpg !! No wonder it has low mileage. It's been standing outside for the last two years and is currently being gently re-commisioned. I removed the four leaf springs on Thursday which are to be rebuilt, no third world rubbish pattern part replacements !
Catch up soon.
---
Who is online
Users browsing this forum: No registered users and 2 guests