Hi all. I presume this is a common problem as quite a few people have mentioned it to me at meets and on this forum. It concerns the bonnet to bumper gaps at the front. Certainly the gaps on my car were wider on the drivers side than on the passenger side (sorry I have no pics but I have already fixed it). I have read all manner of posts where people are moving the bumper up and down etc. so I thought I would relay what the problem was with my car and how quick and easy it was to rectify as I suspect that it is the same problem on other peoples.
It was quite simply the drivers side catch that wasn't.....well catching
As you will see in the photo the spring wire that holds the bonnet down is missing. Fortunately it was just hiding inside and was stuck with gunge.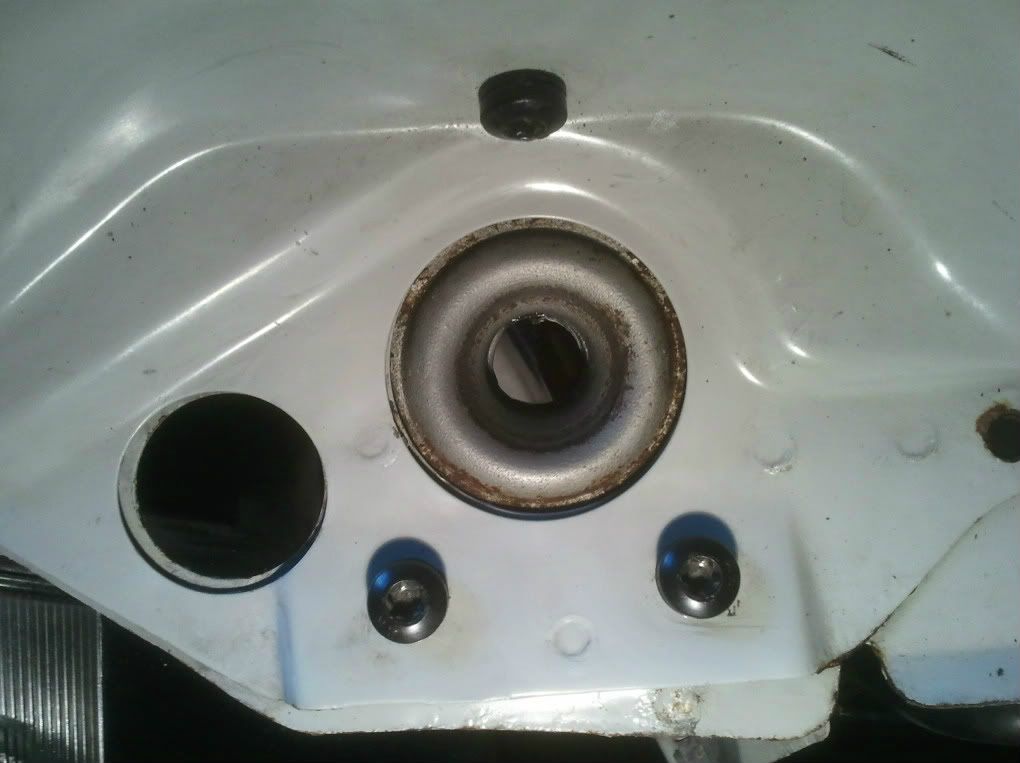 A bit of WD40 and a quick broddle with a screwdriver and out it popped.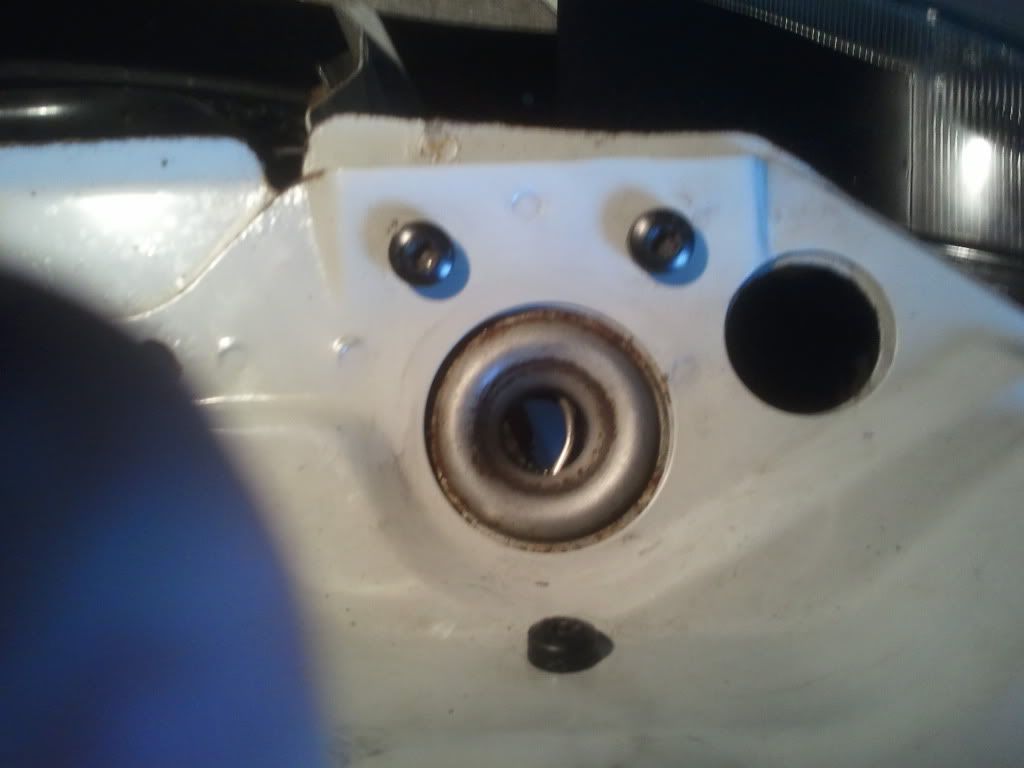 I cleaned it all up, greased it, closed the bonnet and voila perfect fit with equal gaps at both sides.
If you are still not happy with the gaps there is an excellent post from Deano1712 of how to adjust them which again is very easily done without even touching the bumper. ( If you search on bonnet alignment the original post is from ms.smally and Deanos is part of that.
I hope this helps someone and saves a lot of unecessary dismantling.