Here's my recently acquired '98 2.8 roadster in Boston green with 130k on the clock. I'm certain I bought this at good money. It needs some TLC but I only paid £1700 with full service history and a decent spec. Elec seats and hood all work fine, there are a few niggles which I'll tackle as I go along plus some cosmetic mods.
Here are a couple of the pics just after I picked her up last year -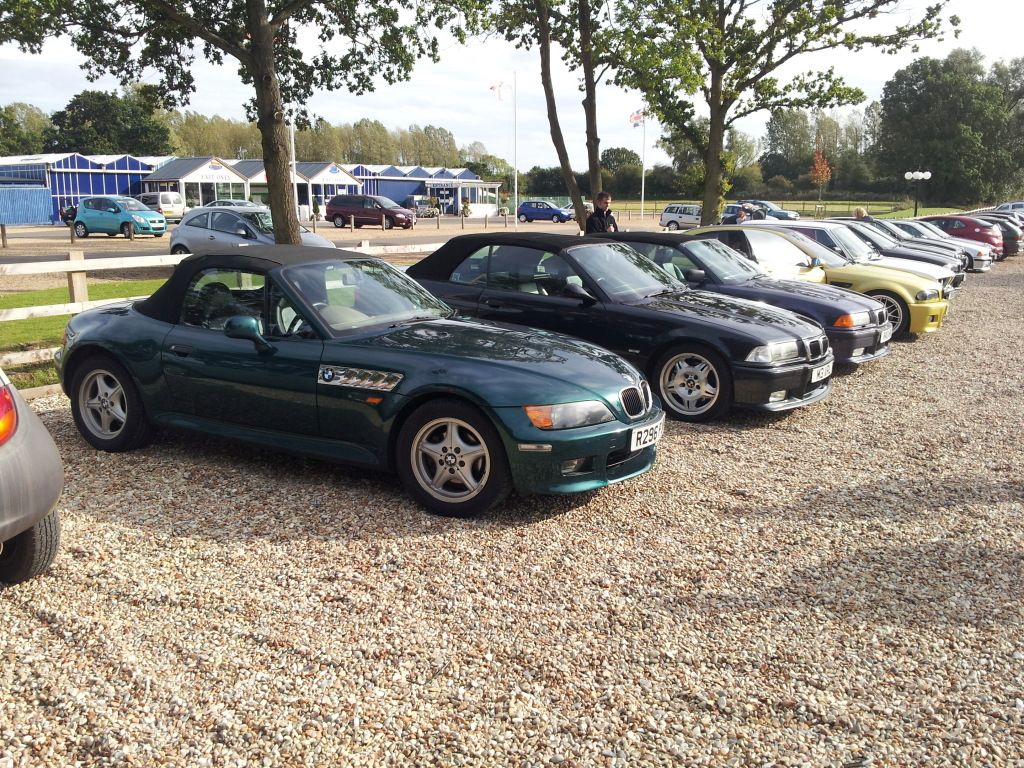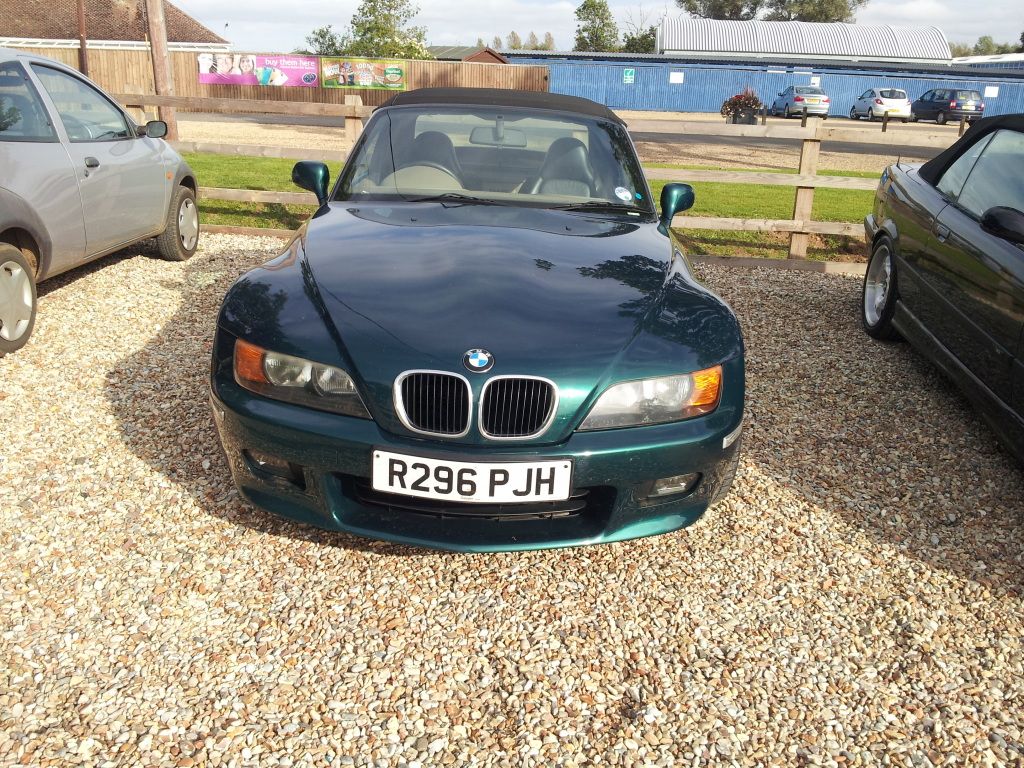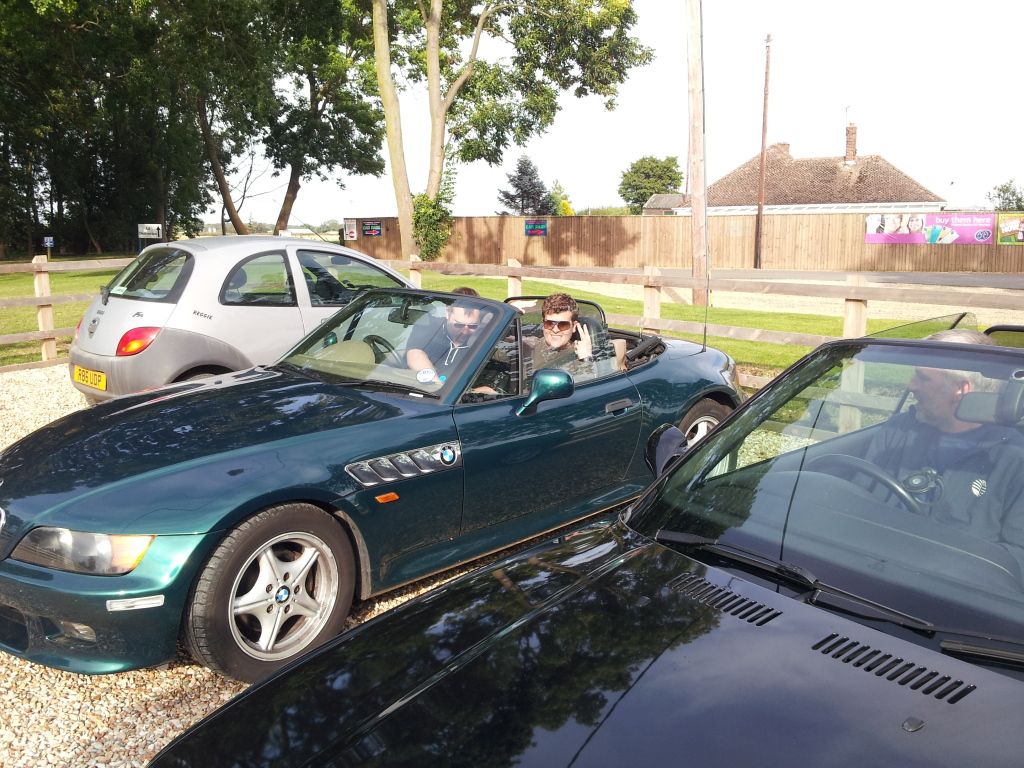 The main thing is that it feels solid mechanically and the 2.8 engine sounds amazing! Went over to Stafford in it when I first bought it to give it a good run and really gave it the beans and my god did I come back with a smile on my face! Absolutely smoked an Audi A5 on the way there, it was only badged as an sline so probably poverty spec =)) but the real scalp was a Merc C350 coupe which at the very bottom level is £38k! The guy was really trying too! So my little hairdresser's motor which cost under 2k is mixing it with the big boys and winning which says that it can't have lost very many horses in it's 14 years and so the project begins. :-bd
The wish list is starting to build.
Amongst the first things will be simply cleaning and machine polishing along with greasing the steering column and checking out what appears to be an exhaust blowing ever so slightly. Rear pads and dics are being changed this weekend too. The overall project will be based around the main objective of improving the car, looks will be a factor but I won't sacrifice performance for looks, this is about me and how much fun I can have behind the wheel of it, not what it looks like in the car park :thumbup: At the same time I won't be trying to turn it into the Elephant Man! =)) =))
In terms of major updates, brakes / suspension / bushes / wheels (lightweight if poss) are first on the list as whilst it's got plenty of power (for now), it's awful around the corners giving you no confidence to really push it through, it wobbles, wallows and has all the characteristics of Boris Johnson bumbling around the place!
That said I already have in mind some engine mods and will start to collect the parts, even though I will not be fitting anything until I've got the handling sorted.
So after this lot cleared -
I finally got a couple of minor mods on -
First the side repeaters:
Before
After
Then the black grilles (£25 delivered from Taiwan and actually very happy with the quality)
Before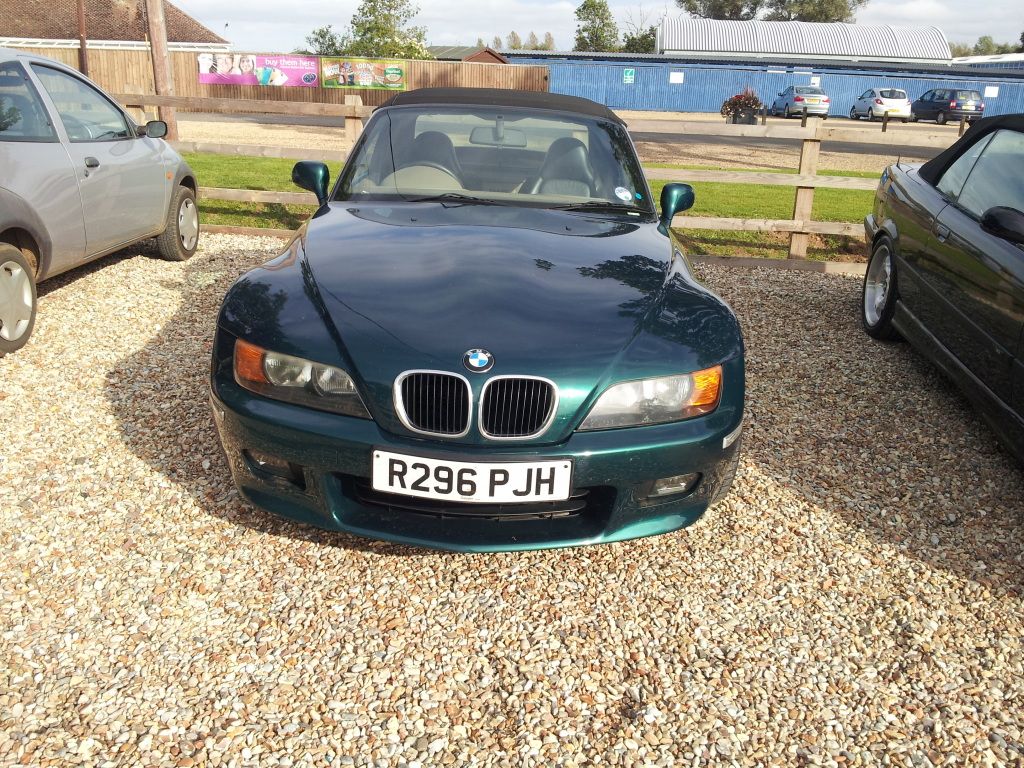 After
All red rear lights - realised I'd left my tools at my mates house so after faffing about with the wrong stuff for an hour, I drove to my mates and have the job done in about 10 mins!
Before
After
If I'm honest, the rear lights weren't what I thought I'd bought. I thought I'd bought a set of OE red rear lights but actually I might as well have just bought a can of red tint as that's all they were. I think it's an improvement but not quite the look I want.
I still have the fly eyes to play with and a set of Z3M front lights that I picked up for £150.

The wheels that are going on are these -
Although they aren't comign into the country until April at the earliest and so I've just bagged a set of 17" E36 M3 motorsports for £200 with good tyres just to give the car a better look than the 16" z stars, should have those by next Monday :thumbup:
More updates to come, thanks for looking :thumbup: