Moderator: Gazza
Will 18 x 8.5 et38 & 18 x 9.5 et33 fit onto Z3 3.0 year 2000 ??? i know these wheels are for the Z3M, but hope they will fit ??
---
Joined: Sat 29 Jan, 2011 20:34
Posts: 358



Location: tamworth
No, they will stick out too far. The z3m had a narrower axle. Same width as per facelift 1.9 ( I think)
---
Those sizes will fit fine, I see no problem. The ET specs are more suited to a z3 than an M.
/
/
/
M
Roadster - Evolve Stage 3
---
Well glad that has sorted that one out then !!!!
---
I thought Z3M wheels were 17". I will have to check mine.

Tags
---
Joined: Fri 18 Apr, 2008 20:24
Posts: 1436



Location: woking
westworld wrote:Well glad that has sorted that one out then !!!!
A photo would help, but the ET (offset) you've quoted would definitely fit an Z3 ///M or standard (the ///M might need rear spacers to fill the arches).
The Z3M came as standard with these wheels - 17 inch,
Fronts 17x7.5 ET41
Rear 17x9 ET8
This thread and many others have discussed them
http://www.zroadster.net/forum/viewtopic.php?t=28811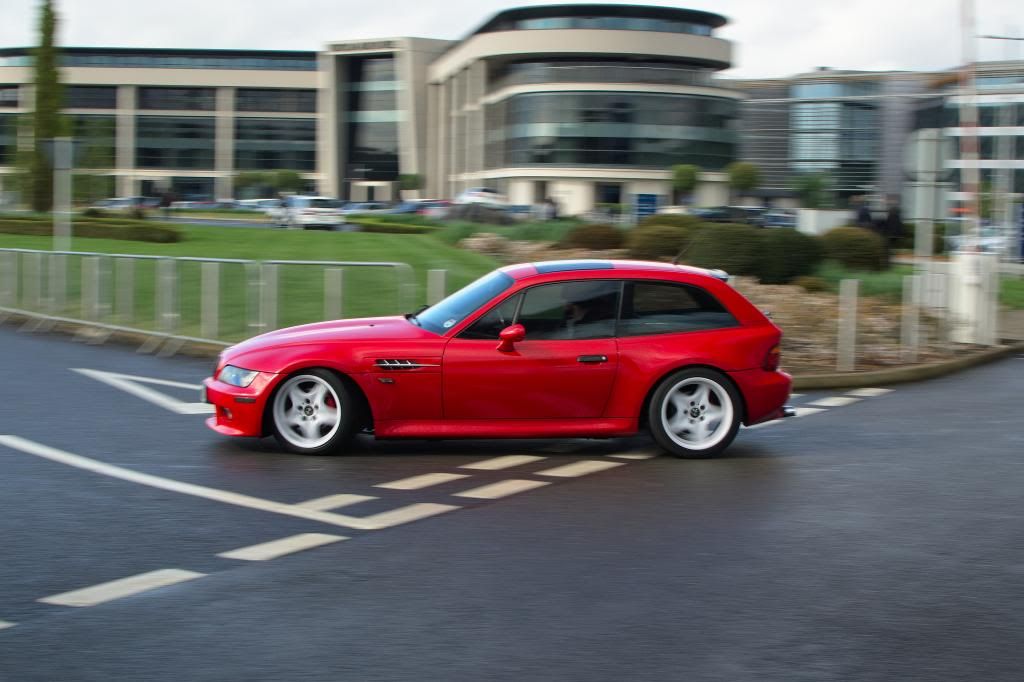 .... Yes I like these wheels!
If you're interested in 18 inch I have a set of these for sale with really good Kumho tyres
we expres: " He did hear the bells ringing, but doesnt know where where the clapper hangs".
---
if its any help i have just done a wide arch conversion to my 1.9 pre-facelift. at the moment i have the standard 7.5 x 17 et 41 wheels and i have put 20mm spacers on the rear effectively bringing the offset to et21. i still need an extra 15-20mm (3/4 inch approx which equates to 1.5 " approx on wheel width) to fill the arches so i would say the wheels size and offset you have quoted should be fine.
(i believe the facelift axle nearly the same as the pre-faclift 1.9) although if they do stick out slightly there is always the option of arch rolling to give more clearance. i have had this done to my Impreza and you would never know unless you look under the arches.
it may be worth seeing if you can try one of the wheels on the car before you buy.
---
Who is online
Users browsing this forum: No registered users and 3 guests