I've just taken out the
idle
control
valve because of occasional idling issues. I know there's other pics of how to do it but I was still unclear so heres some pictures of how I did it.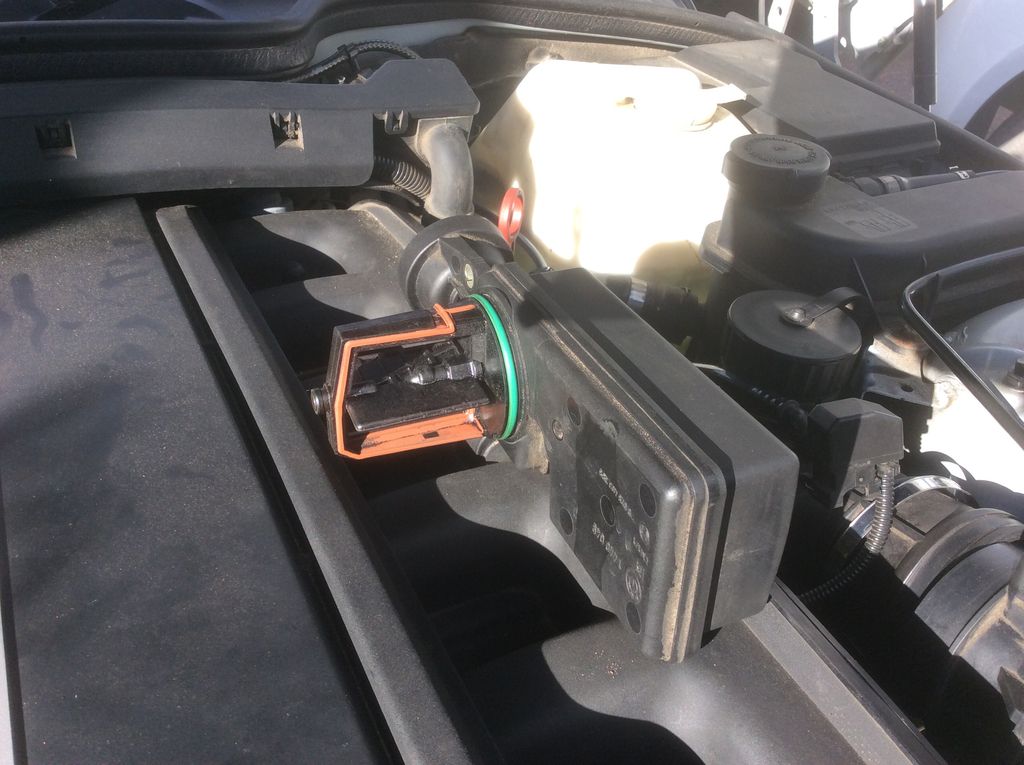 This is the inlet manifold which you take off first.
It pulls out of the hole at the top in this photo. There are 2 allen head bolts that hold it where the brass holes are. They are number 5 allen heads. The rubber boot now has to come off. The smaller branch of the boot is attached to the
idle
control
valve so thats what you're looking for. In the photo I've taken off the rest of the inlet section with the MAFF. The boot is a bit of a pain to get off depending on where the jubillee clips are located, but I got at them eventually.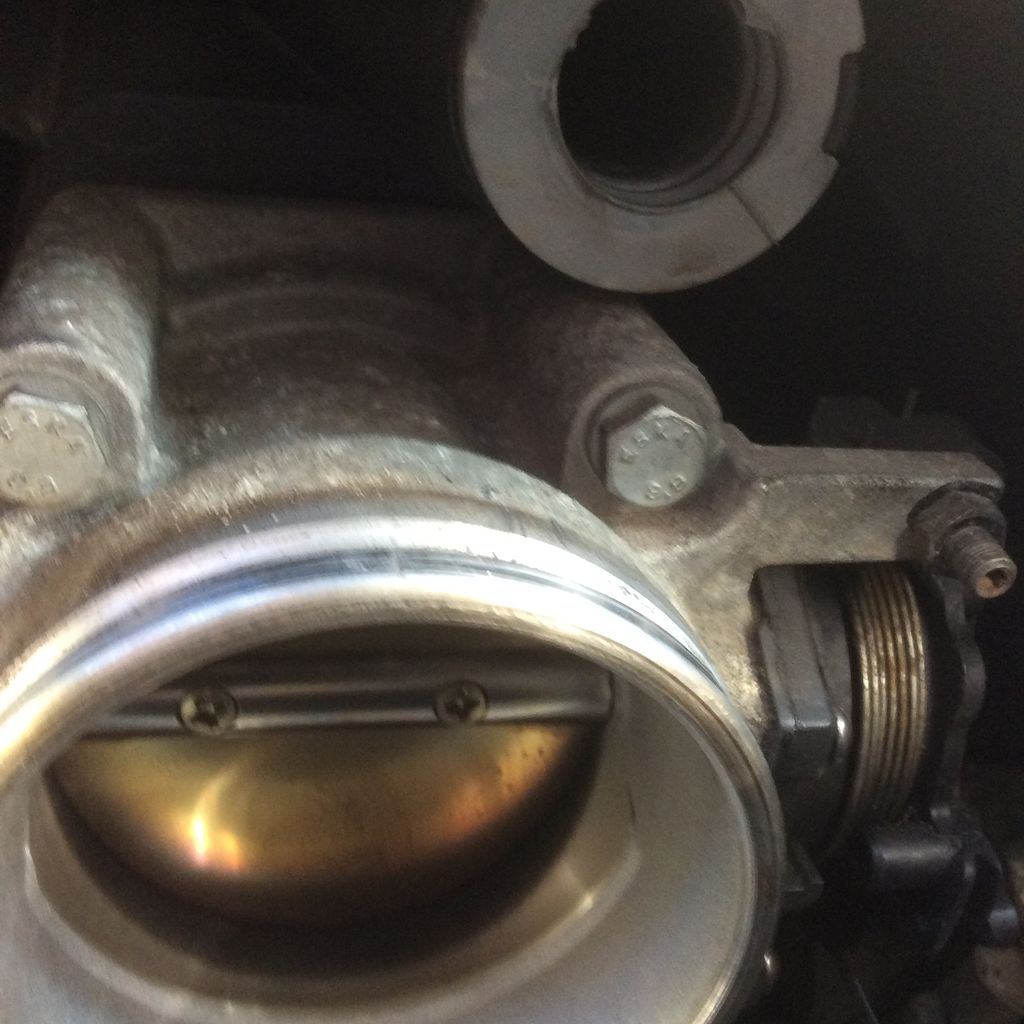 This shows where the
idle
cotrol valve fits into the engine. It's that white hole at the top. It just pulls out from that hole after removing 2 of those allen head bolts and a 10 mm nut.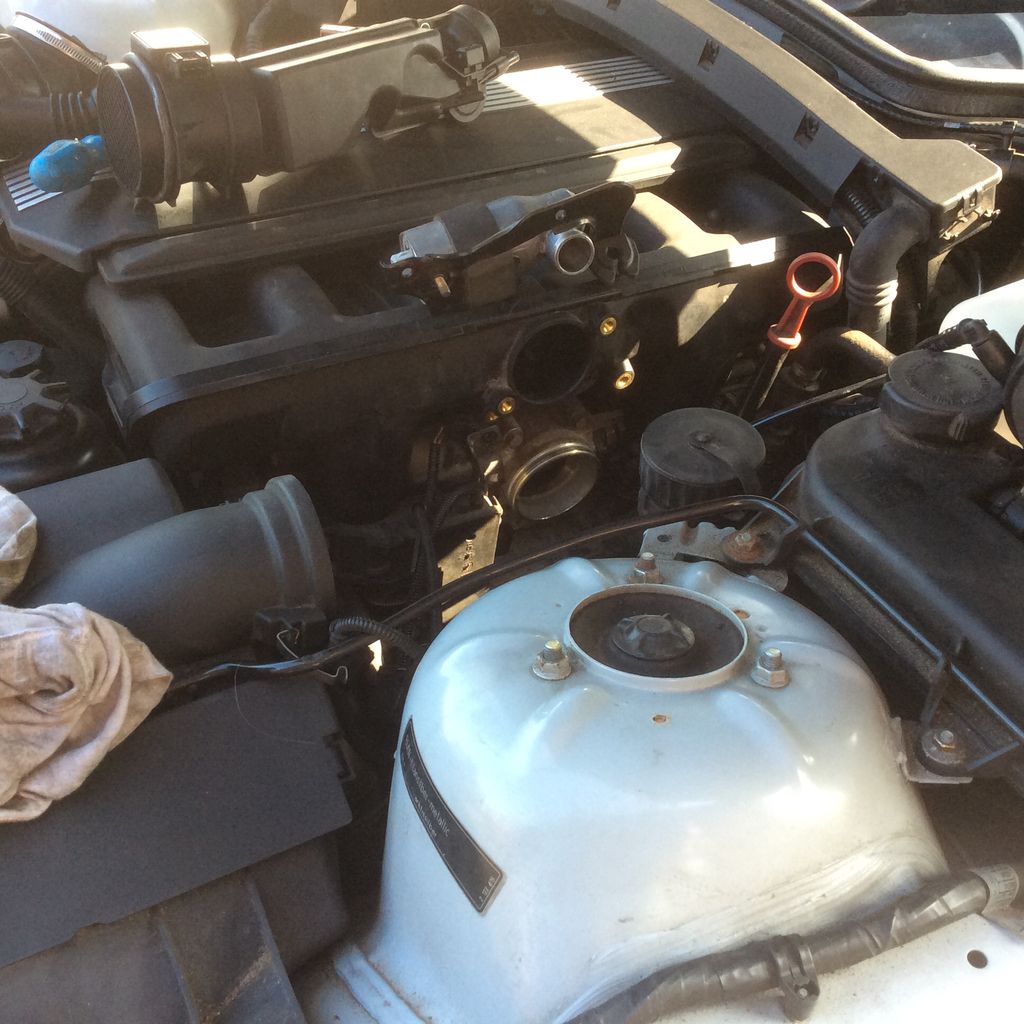 Theres the
idle
control
valve on top of the engine. The inlet can be seen pointing towards you. There is an outlet opposite it which pushes into that white plastic hole in the engine. You can see there is a bracket on the front which comes off with it. I didnt bother removing this as I wasnt replacing it. The bracket contains the trottle cable holder. The trottle cable is removed just by pulling the adjuster towards you and moving to one side. Dont forget to return it when youve finished.
Theres another one of the valve itself (sorry- a bit blurry). You can see both the inlet and oulet here. Theres other links about cleaning by spraying carb cleaner in, shaking and letting it drain out.
I cleaned the inlet manifold before putting it back as it was a bit gritty.
It was really worth doing the job. I have had idling issues since I bought the car and now the idling is steady as a rock.
Oh I forgot to say, the car is a 2 litre year 2000.