Hi all,
I've just bought my first Z3 this week. It's meant as a sunny day fun car for the Mrs to use for occasional work days, and me for track days / European trips. It's not perfect but does seem pretty decent and I don't think I paid silly money for it considering it's only supposed to have done 64k miles. It's had the rear crossmember / diff mount reinforced / welded and all the rubber bushes replaced with poly bushes front and rear.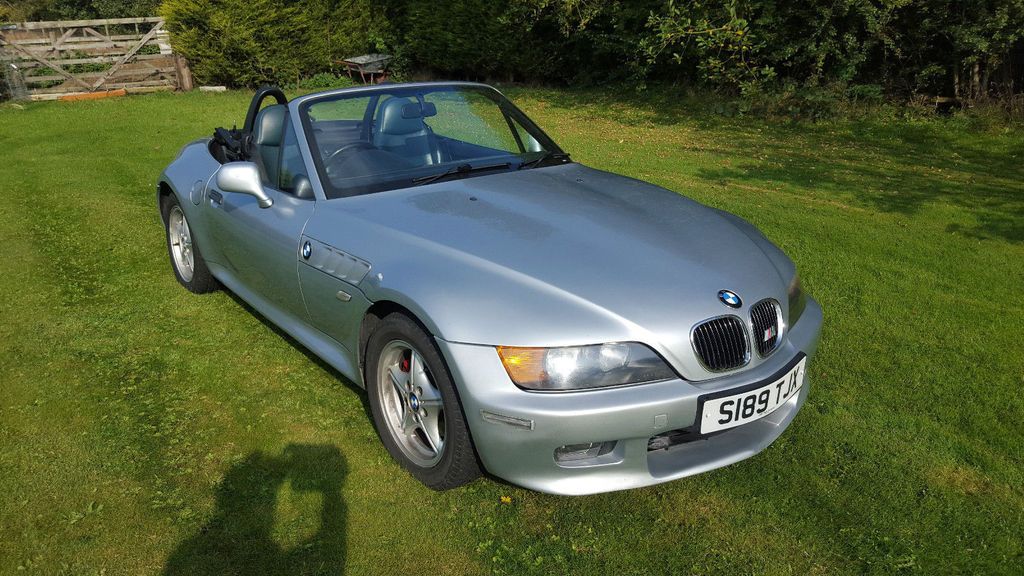 I took it straight on a track day at Blyton park and tbh it handled pretty well in a soft and wallowy kind of way and went very well in a straight line and will be even better when I get the M50 manifold fitted that I have in the garage
I'm gonna get some coilovers and a strut brace which should stiffen it up on track quite nicely. I'm a bit concerned how unstable it is on bumpy roads though and I'm getting a lot of kick back through the steering on rough roads
Will see what it's like once the suspension is done, hopefully not worse!!
The front tyres are old and cracked and the original alloys are hardly inspiring are they? I was going to get some 17's but then a mates Dad offered me a very cheap and nearly new 18" Bridgestones off his Z4. So 18's it is and I've managed to pick up a bargain set of these just now with a 8"/9" stagger-
I'll get these few jobs done over this winter and it should be ready to hit the road / track in the spring