Moderator: Gazza
I've got a ( at moment) small wear ie the canvas has worn through to the under layer on my zed 4 . Anyone had this and know of a repair method?.
---
Try giving Soft-tops a call, they are based in Croydon

214-216 Sydenham Rd Croydon CR0 2EB
020 8665 8321
Gazza
"Understeer is when you hit the wall with the front of the car, oversteer is when you hit the wall with the rear of the car. Horsepower is how fast you hit the wall and torque is how far you take the wall with you"
S54 M roadster
, BMW Z1, BMW M3 CSL, Mustang Fastback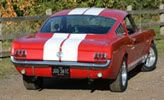 ---
Thanks for reply I've found a car trimmers reasonably near who seem to think they can do a preventative repair so I'm going to try them . Alternative is a new roof , not cheep. Will post back the results it's not being done for 10 days .
---
I would also recommend soft-tops in Croydon
The owner is a great guy and they do good work..
---
Thanks . I did get a very good repair done and the hood was realigned as this tends to be a known problem caused by poor road surfaces etc which over time put it out if true . The company are called Dclass and are in Chobham near Woking excellent and Very reasonable . I've also treated it with Renovo also very successful .
---
Who is online
Users browsing this forum: No registered users and 1 guest