Looking for a few pointers as I'm having trouble with my readio reception. I have searched on the subject but no real definative answers.
I have a good ground connection and switched +12vdc on the antenna base, no obvious cable damage in either the boot or the centre console. Does anyone have a method of testing the powered antenna base?
The part in question is part 2 in the diagram below. (there is a screw cap on the bottom of the antenna base, what is this for?)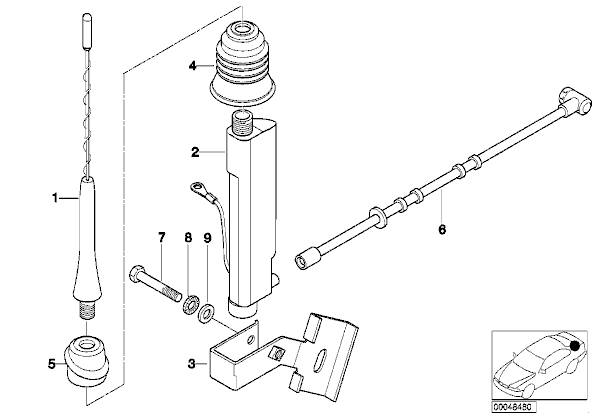 Any help appreciated.