There were 10 spot welds that needed to be repaired and the crossmember was torn.
See this...
The repair included the addition of a small brace to join the right of the diff mount "ears". The dimensions are below...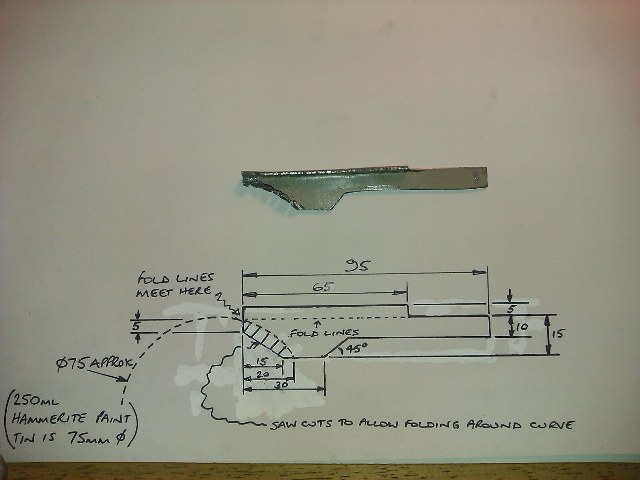 The fitted brace is shown here...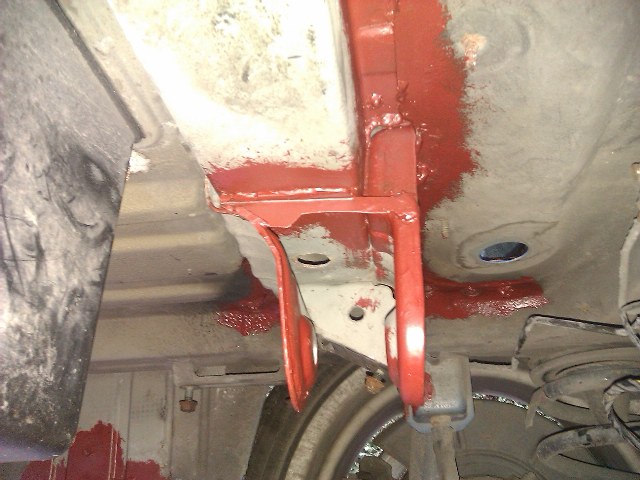 The gap between the diff "ears" is 35.5mm and the thickness of the diff mount is 33.5mm, so I shall be using a spacer to avoid preloading the rear (more flexible) "ear".
[edit] videos embedded