Moderator: Gazza
Hi, does anyone have a Headlight Vertical Aim Control (67168389947) that they want to sell?

Thanks
---
I saw some on ebay a few days ago, i was seaching for headlamps.

Have you tried BMW parts ?
Gazza
"Understeer is when you hit the wall with the front of the car, oversteer is when you hit the wall with the rear of the car. Horsepower is how fast you hit the wall and torque is how far you take the wall with you"
S54 M roadster
, BMW Z1, BMW M3 CSL, Z4M Coupe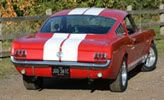 ---
Send me a PM. I should have one of these.
2001 Z3 2.2 Topaz Blue (Trudy) - Keeper rebuilt from a write-off
2002 Z3 2.2 Titan Silver (Cookies) - Keeper rebuilt having been bought with a seized engine
2002 Z3 3.0 Sapphire Black (Peanut) - Keeper awaiting rebuilding having been bought as an abandoned project
Plus Willy, Kodak & Maycee - All 2.2 Sport projects. Yes, 6 is a lot of Z3s

Always happy to try and help with spares
---
Thanks for the responses

I checked with BMW, they do have one but it is quite pricey!

There are several on ebay but only one stating that it has the correct product code, does anyone know if they are all compatible or are the variances?

mrscalex - I will send a pm

Thanks
---
You'll pay £40-£45 from a dealer.

I've just replied by PM.
2001 Z3 2.2 Topaz Blue (Trudy) - Keeper rebuilt from a write-off
2002 Z3 2.2 Titan Silver (Cookies) - Keeper rebuilt having been bought with a seized engine
2002 Z3 3.0 Sapphire Black (Peanut) - Keeper awaiting rebuilding having been bought as an abandoned project
Plus Willy, Kodak & Maycee - All 2.2 Sport projects. Yes, 6 is a lot of Z3s

Always happy to try and help with spares
---
Who is online
Users browsing this forum: No registered users and 3 guests