Moderator: Gazza
Seems Photobucket have stopped users third party hosting their pictures put on forum posts hence the appearance of notices instead of the pictures. I will not be paying for the privilege of third party sharing and will start using IMGUR to host my pictures to allow posting them into forum threads. Is anyone else doing anything else?
Colb
1999 BMW 1.8 Z3
1998 Honda Deauville NT650V
---
I'm now using Flickr
Gazza
"Understeer is when you hit the wall with the front of the car, oversteer is when you hit the wall with the rear of the car. Horsepower is how fast you hit the wall and torque is how far you take the wall with you"
Z3 S54 M roadster
, BMW Z1, BMW M3 CSL, Z4M Coupe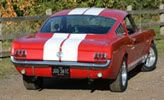 ---
I've been using OneDrive ever since I found out photobucket offer your photos for sale.
---
Who is online
Users browsing this forum: No registered users and 1 guest