Moderator: Gazza
Merry Christmas and a happy New Year to all
Gazza
"Understeer is when you hit the wall with the front of the car, oversteer is when you hit the wall with the rear of the car. Horsepower is how fast you hit the wall and torque is how far you take the wall with you"
Z3 S54 M roadster
, BMW Z1, BMW M3 CSL, Z4M Coupe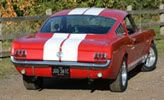 ---
And a Happy Christmas and a Merry New Year to you too!
Cheers R.
Sent from my SM-G960F using Tapatalk
Arctic Silver '99 Z3 1.9 & Black '59 Frogeye 1275cc

---
Seasons greetings from me and thanks to admin for all the hard work.
Dave.
Dave. 1998 Arctic Silver Z3 M44 1.9 Automatic
---
Joined: Wed 11 Apr, 2007 13:13
Posts: 148



Location: Billingham
Hope everyone had a great Christmas and that 2020 is good year for all zeders
Thanks to mods for keeping the forum up to scratch, your hard work is appreciated.
Pete C

2000 Z3M Coupe - Cosmos Black Metallic/Black Interior.

Previous BMWs
2003 E46 M3 6 speed manual - Carbon Black/Black Interior.
2000 Z3M Coupe - Cosmos Black/Black Interior
1986 M635
1985 E28 M5
1983 E28 528i Alpina
---