Moderator: Gazza
No wonder these louts complain when their boot floors crack and their vanos rattles...
Pingu
---
Joined: Sat 24 Oct, 2009 07:39
Posts: 140



Location: Nottingham
For sale Z3M, one careful owner.
---
Joined: Fri 12 Jun, 2009 13:11
Posts: 251



Location: Diss
I'm not sure what point is being made here. Surely he boot floor problems and the vanos problems are the fault of poor design by BMW and not that you should never accelerate hard in a Z3M. I have never had an M but I cant really see the point of owning one if you never put your foot down hard to experience the performance. I can see an argument for not doing it in a street like in the video, but that isnt the point being made (personally, Id be more worried about my clutch).
---
I agree with you John, had he changed the clutch pipe he would have pulled away a lot better.
Gazza
"Understeer is when you hit the wall with the front of the car, oversteer is when you hit the wall with the rear of the car. Horsepower is how fast you hit the wall and torque is how far you take the wall with you"
Z3 S54 M roadster
, BMW Z1, BMW M3 CSL, Z4M Coupe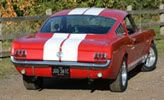 ---
Hmmmmm, wonder who this is? The colour maybe gives it away
---
Who is online
Users browsing this forum: No registered users and 1 guest