Go to maps.google.com.
1. In the search box, type the address you're looking for:
2. Then click on the "Link to this page" link, which brings up the dialog box below: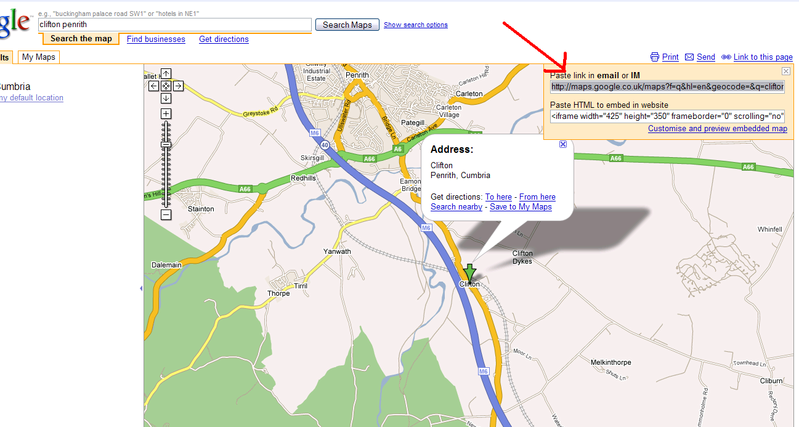 Pressing Control-C at this point should copy the greyed text to your computer's buffer.
Now, in your ZRoadster post, type the word "Click" and double click it or drag your cursor over it so that it's highlighted. Now press the URL button at the top of the posting form.
You should now have some text that looks like this:
After the first "url", place a "=" between the "l" and the "]" then put the cursor between the "=" and the "]" and press Control-V.
It should now look like this:
Code: Select all
[url=http://maps.google.co.uk/maps?f=q&hl=en&geocode=&q=clifton+penrith&sll=-33.744073,150.69602&sspn=0.81762,1.450195&ie=UTF8&z=13&iwloc=addr]Click[/url]
And when the page is displayed to other users, it will look and work like this:
Click