Moderator: Gazza
Z1 1989 # 465 of 8000
M635CSi 1989 # 480 of 524
3.0CSL 1972 # 385 of 500
Lamborghini Silhouette 1977 #26 of 52
---
Z Register member
Joined: Mon 07 Nov, 2005 15:53
Posts: 888



Location: W2
Do all RLEs have those nasty wheelarch extensions?
Currently: bereft of Z1
Previously: 1991 Ur-grun Z1 and 1991 Traum-schwartz Z1
---
The holy grail. What I wouldn't give......

Aches are importer fitted.
---
Wow!
someone in a minority once wrote:I know I'm in a minority
---
http://www.sunautoproject.com/products/ ... ct_id=1780
It has been sold. 5,000,000 JPY ~ 5,500,000 JPY
The importer NICOLE Automobiles attached the plastic fender lips with double sided tape for clearing Japan's regulation.
But they are removable.
Sun Auto Project sold a red RLE 33,000Km to Germany.
Rodestarr
---
Sponsor 2018
Joined: Thu 01 May, 2008 18:29
Posts: 447



Location: Hertfordshire
Is it just me?...The car comes with a hardtop but I can't see any mounting holes/points in the usual places, I'm sure that those with hardtops will be on to correct me if I'm wrong...maybe it's supplied with the car ready to fit?

Side indicator position looks a little odd!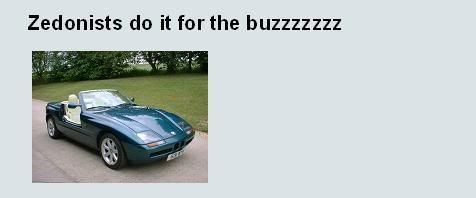 ---
Green Genie wrote:
Side indicator position looks a little odd!
Wouldn't kick it out of bed though, would you ?
Best regards,
Sam Lever.
Anyone who says money isn't everything hasn't found the right classic car yet.
Z1 - 3.0csl - 987 Boxster - Austin 7 Special - Rolls 20 - '72 911 - '95 318is
Black Sport Evo M3 & SG M3 CSL - now someone else's pleasure
Blue 2800cs - now someone else's pain
Old cars - the original "Not for Profit" organisation
Independent Financial Adviser in Buckingham
My Financial Blog
---
Who is online
Users browsing this forum: No registered users and 2 guests