After diconnecting the fan cowling, undo the viscous fan from the water pump and remove both items together.
Note the nut is a
LEFT HAND THREAD
, so the nut needs to be turned CLOCKWISE to undo.
The gap between the water pump and the fan is less than 20mm, so an unmodified spanner will be too thick to allow the waterpump to be locked using a screwdriver, or the like.
Below are images of the tools that I made with dimensions...
Viscous Fan Spanner (milled or ground to 8mm thick)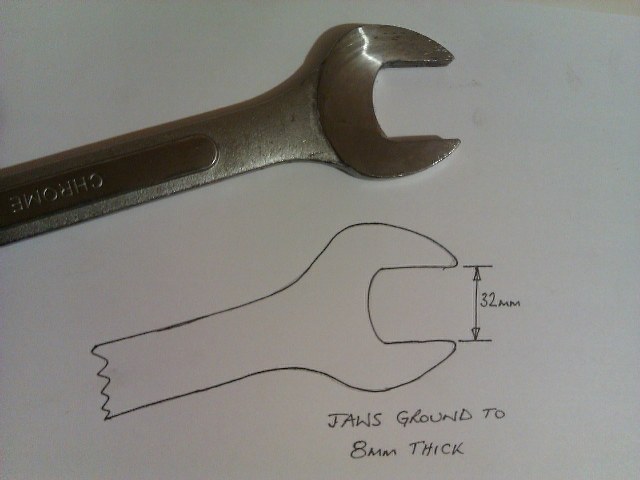 Water Pump Locking Tool