Moderator: Gazza
Need one, as have some work that needs doing..any suggestions from anyone???
1998 2.8 M52TU, pre-facelift, hard top, montreal blue, tan interior, 91K
---
hi mate, i have a guy in pinner/hatch end,
pm me for details

Bloke
---
Birds in Uxbridge. Excellent BMW specialist.
or Harpenden Autos in Luton, as mentioned here....
http://www.zroadster.net/forum/viewtopic.php?t=16567
A.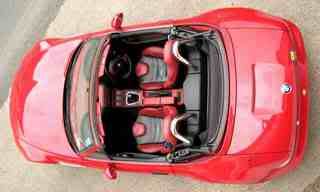 ---
Don't rate Harpenden Auto's at all, tried them, and to be quite honest he doesn't know what he is doing - even if he is a nice chap and they all seem friendly.


Might give Birds in Uxbridge a try and see what they quote me for some work, and then go from there.

-Thanks
1998 2.8 M52TU, pre-facelift, hard top, montreal blue, tan interior, 91K
---
Joined: Tue 06 Sep, 2005 11:56
Posts: 152



Location: Walton On Thames
Contact:
after a less than impressive service from Birds and Cooper Main dealer, I've switched to
http://www.janddvehiclerepairs.com/
from recommendation on
John Burn's site.
Despite the distance from me...
The place is an utter tip and looks like a scrap yard so the scary looking guard dog fits in well (he's very friendly), and the two guys there are the most knowledgeable BMW guys I've ever come across. I had an inspection 2 plus 2 new rear springs, plus a couple of other faults sorted for less than the BMW quote for the inspection2. Showed me all the knackered parts and the new ones installed whist the car up up in the air. The station is 2 mins away to get into London (45 mins).
10/10.
---