Hey all,
Been meaning to do this for a while, and I've said many times before, "I feel I should warn you...it's a long one!" (Bitta blue for the dads!)
The z3 was one of my more realistic dream cars from a pretty young age, I had first seen it in Goldeneye. As I was a massive Bond fan I wanted an Aston Martin...which still hasn't been moved off the list! Being 24 and not having the surname Rothschild it's going to be a dream car for a while yet.
Anyway, so I bought my 2.0 Titanium Silver z3 roadster on 09/04/11 and was ecstatic with it. From the first 2000-3000rpm deep note I was in love (much to the rolling eyed frustration of the girlfriend).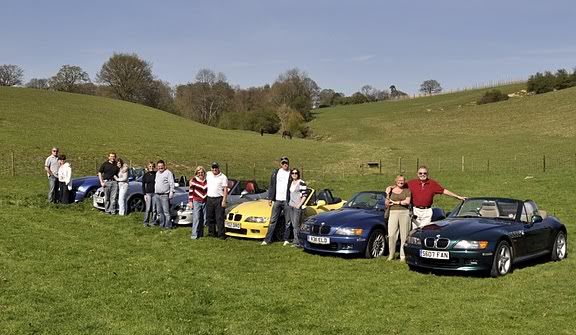 (Me, the Mrs and my baby are 2nd in from the left)
I wasted no time in meeting some fellow forum members as on 10/04/11 was my first cruise (Organised brilliantly by Ron and Gail - Ragtop). I was immediately hooked to cruising around with like minded people with equally exquisite taste in cars! I managed to clock up 400 miles in 1 and a half days...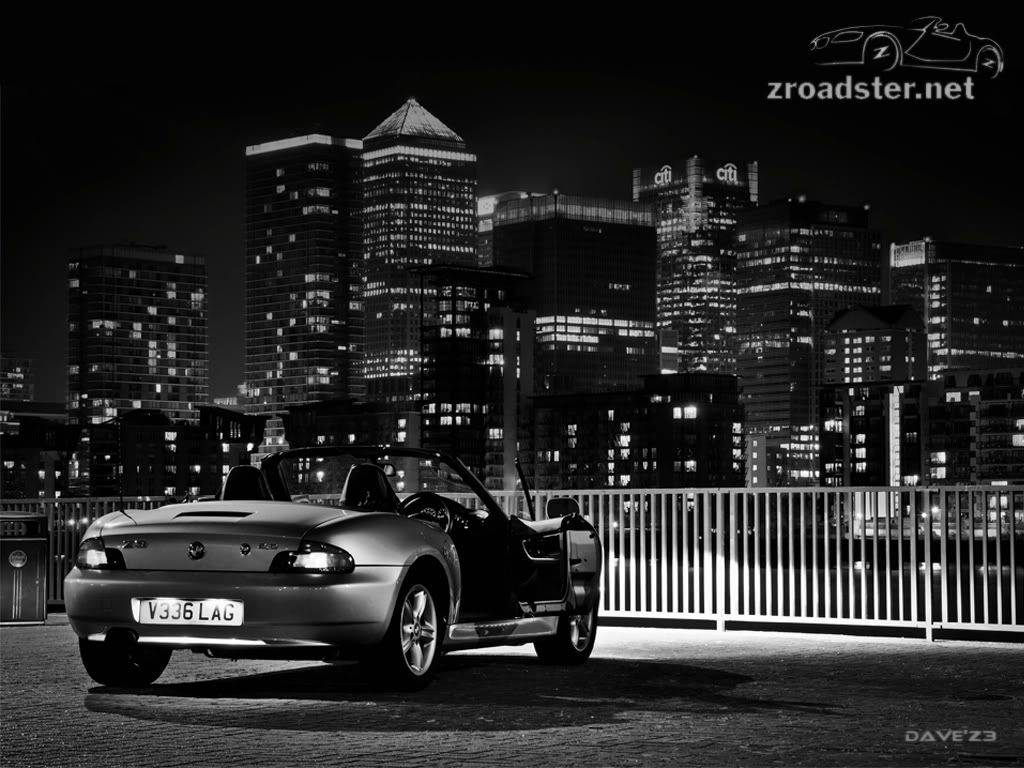 I had wanted to take some decent photos of my pride and joy since I bought it. So a mate and I took a ride out to Docklands for a photo shoot, and the photos were really well received (photo thread in my signature), which left me brimming with pride.
After owning the car for a few months I was devastated (along with my engine) by an exploding piston rod. Here are photos of the damage: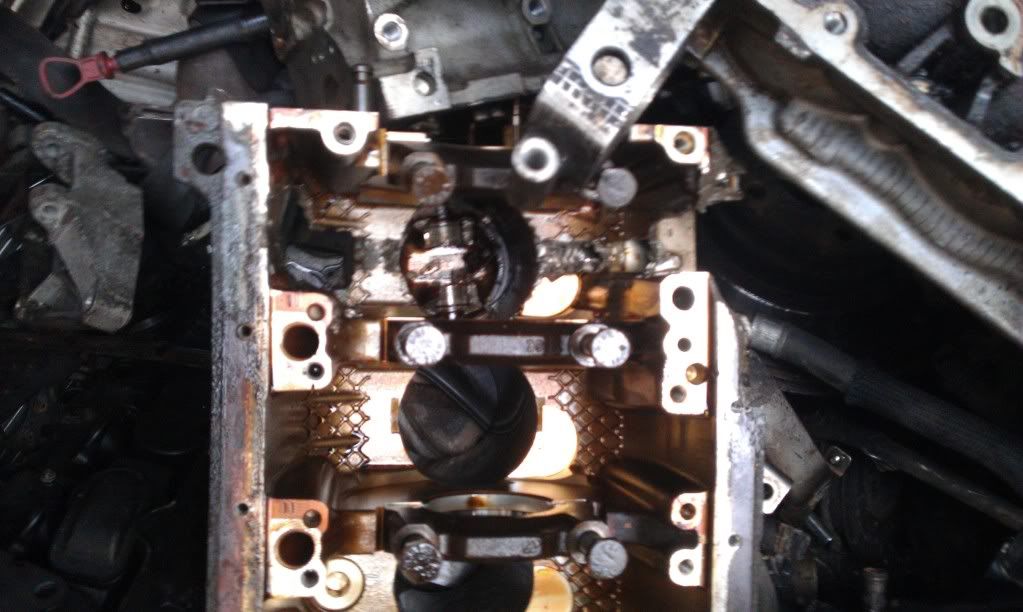 As you can see, it blew out both sides of my engine...
A friend of mine recommended Total engine and gearboxes in East London, who did an amazing job on putting in the new engine and clutch. I went for a 2.2i to be put back in as if I had to pay the money out I wanted something better than what I started with. To say I was happy with the result would be an understatement, it's faster, picks up better at lower revs and don't even start me on the sound! There was a ban on the radio for the first week and a bit so I could listen to the purrr.
Next I had my first go at auto DIY when I fixed the central locking on the passengers side door. I managed to pick up a new locking mechanism complete for £30 and after following a REALLY useful guide on here managed to fix it.
After my success with the locking system, I decided to remove the 2.0 emblem:
Tools needed: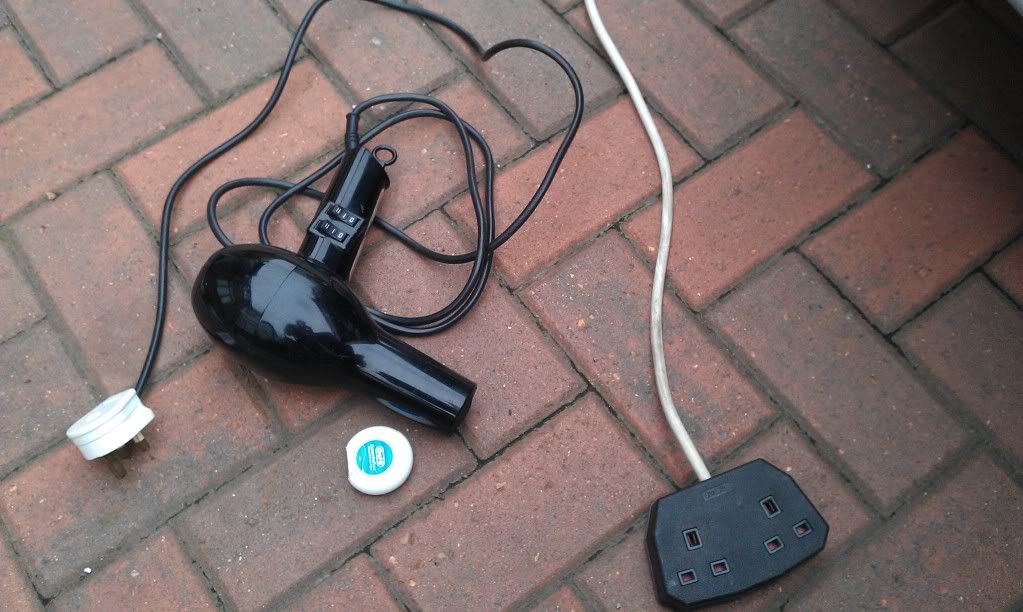 Hairdryer, dental floss, teacut/polish.
Step 1: Gently heat the emblem to soften the adhesive.
Step 2: Get the dental floss behind the emblem with a sawing motion at the base of the emblem, then continue heating and sawing till you make your way all the way through.
Step 3: You'll be left with this, which is essentially dirt and adhesive. Just keep gently polishing it away till you get a clean back end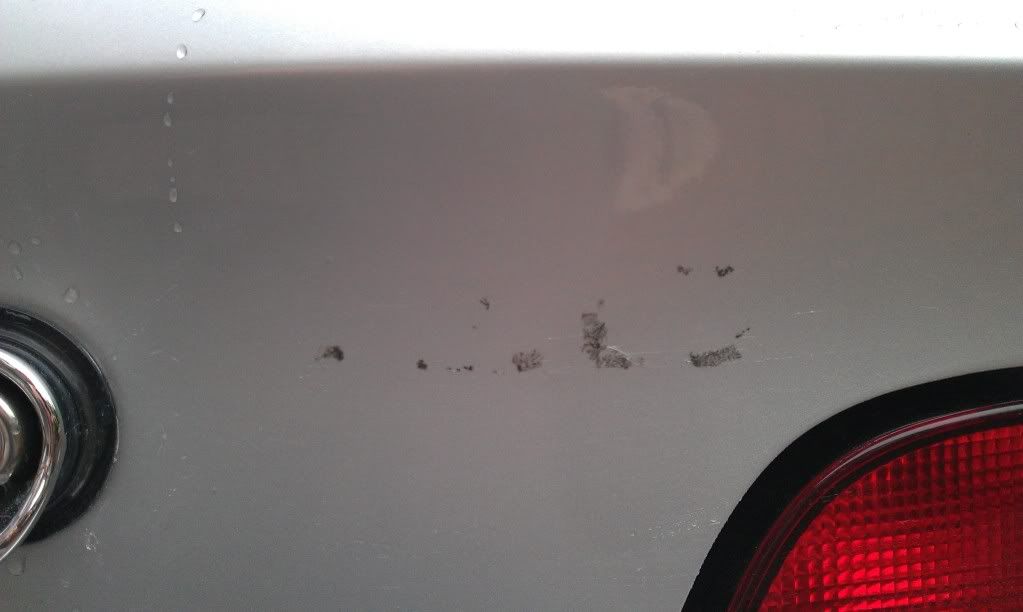 A few days later I took another knock and this time literally! I pulled up in a Sainsburys car park to help a guy I could see was having trouble getting his car into reverse. I parked up next to him and jumped out to push him out his parking space so he could drive home and then get it sorted out. He proceeded to swing his door wide open while I was pushing and put a huge crease in the rear passengers wing of my car. I took down his name and phone number, then took a photo of his numberplate with my phone, which was lucky as he proceeded to dump his phone. Fortunately he was insured with the same company and even though they never managed to get into contact with him, they went in my favour as I wasn't even in my car. I got the work done locally by a garage that I was again recommended, and it was absolutely flawless (will get the before and after photos up).
(I noticed that they aren't level from this photo and have straightened them up now)
I had been wanting to do a mod that improved the look of my car and wasn't just a repair job. As luck would have it the set of exhaust tips that I had been eyeing up for some time became available! GazHyde has recently upgraded his exhaust system, and the first thing I did after congratulating him was ask to buy them off him! Today I received and fitted the exhaust tips, I'm really happy with the improvement to my back end! They make the exhaust look how it sounds (hope that makes sense). I had the stock black tips, which didn't really do anything for me.
I still have a pretty long list of things I want to do, but I've just started my own graphic design company so they'll have to wait now
If you've manage to stick with it till here - Congratulations and thanks are in order!
Also a MASSIVE thank you for everyone who has given me advice/support though the times where I was tempted to give up on my dream car! Really meant a lot!
Regards,
Dave