Quoted from here:
http://www.zroadster.net/forum/viewtopi ... 15&t=31684
pingu wrote:I had a spare exhaust system, so I thought I'd have a look inside. The first thing to note is that it's a double-skin exhaust.

Under the double skin was this...

(RH Silencer)

Here's a diagram showing how the exhaust flows...

(RH Silencer)

Main entry pipe is fully open in Chamber 1, perforated in Chamber 2 and sealed from Chamber 3.

Secondary pipes are perforated in Chamber 1, perforated in Chamber 2 and fully open in Chamber 3.

Exit pipes are sealed from Chamber 1, sealed from Chamber 2 and perforated in Chamber 3.

---------------------------

I have de-restricted the exhausts by removing the secondary pipes and removing the perforations on the exit pipes...

(LH Silencer)

Here's a diagram of the new exhaust flow...

(RH Silencer)

The inner cut-out was welded back in place, then sealed with exhaust repair paste. The system was tested to a pressure of 8 bar. The outer cut-out heat shield was attached using exhaust repair paste, then painted using high temperature exhaust paint.

Finished result...

(LH Silencer)

All the modification has been done to the top of the silencer and none of this can be seen from under the car.

I can't objectively tell you what the improvements are, but it does sound slightly "fruitier" and a little bit less of a screamer at mid-revs.

There is less engine braking and the engine seems to rev more freely.
Inside the original box, the exhaust flow was ...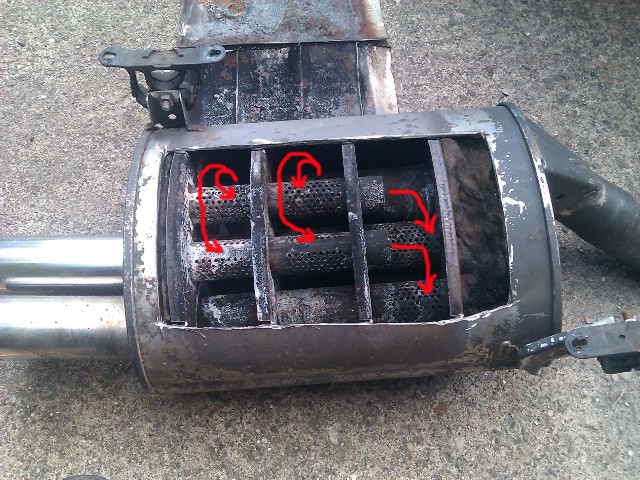 I've decided to go onto "Stage 2" and totally derestrict the back box...
Last time, I used mild steel wire to weld the box and corrosion had started (as you would expect) ...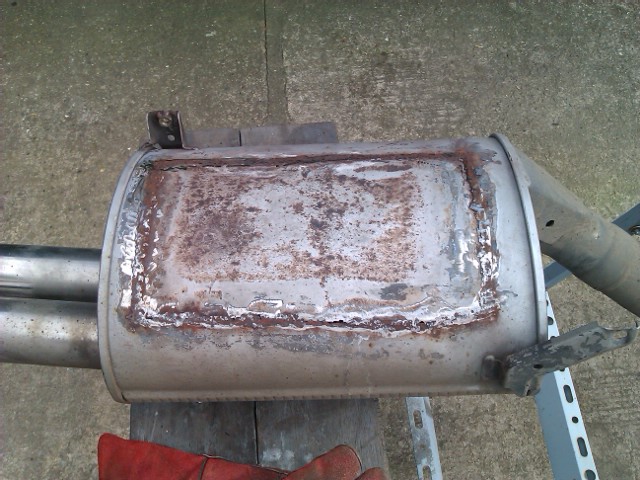 I cut the top off the box using plasma cutting blades as they are thinner than normal metal cutting blades...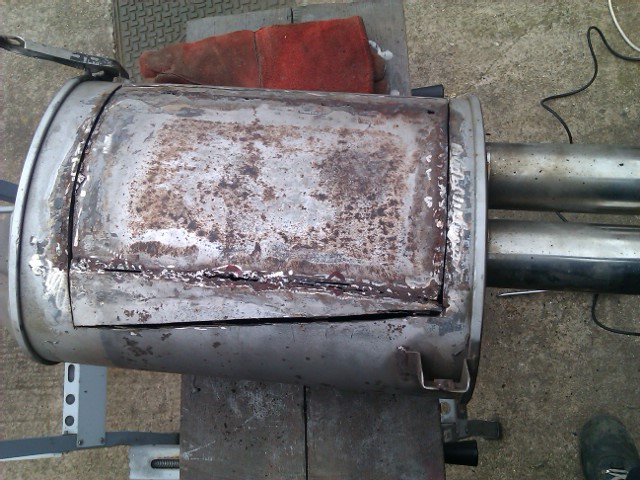 Inside the "Stage 1" back box, the exhaust flow was ...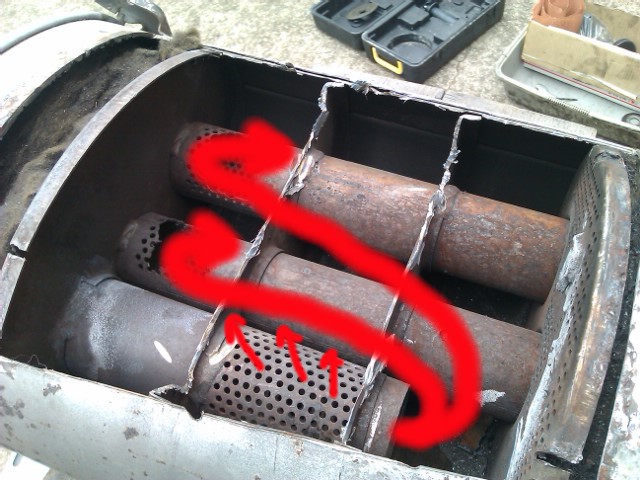 After a lot of cutting and worn down discs, the inside now looks like this ...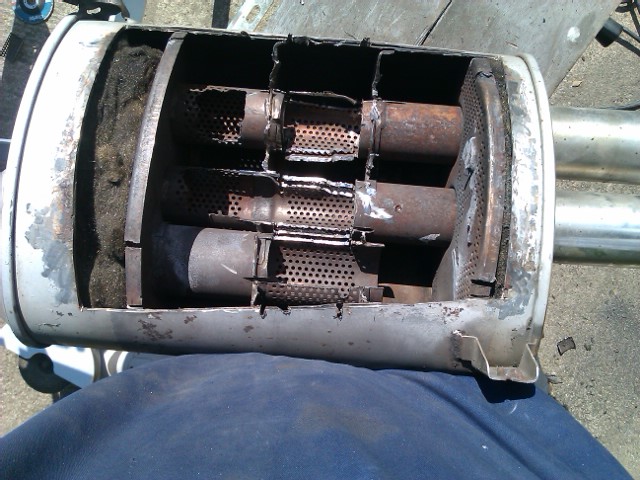 The exhaust flow will now be ...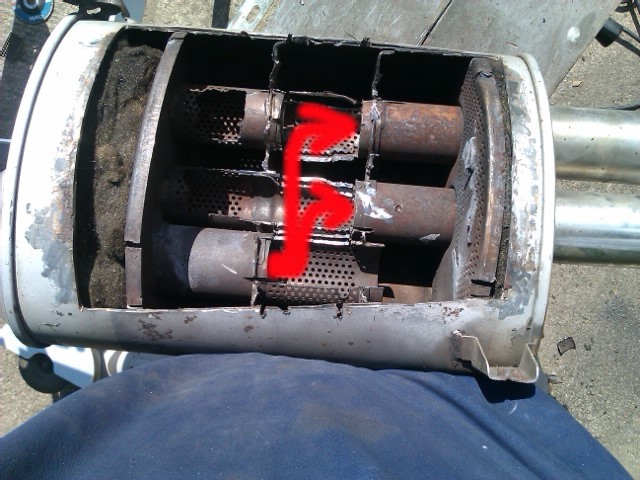 A bit different to the original, and much less reverse flow
.
This time I used stainless steel welding wire, the downside being that stainless is very hard. This makes it difficult to grind to a pretty finish. Even though I used thin plasma disks, there was a gap of about 3mm all around, so bridging the gap took a lot of time. Again, I tested with compressed air and talcum powder.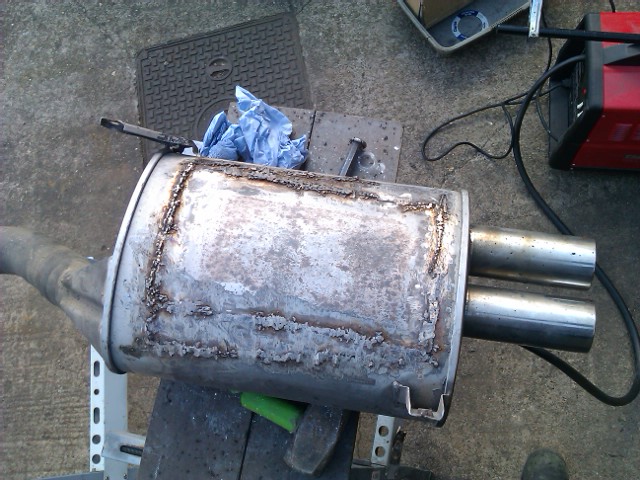 I've only done one box so far, and I'm waiting to get my car back from the spray shop before I fit the boxes, so I can't comment on performance or noise yet.