Moderator: Gazza
---
Sponsor 2018
Joined: Thu 01 May, 2008 18:29
Posts: 452



Location: Hertfordshire
Looks very nice but...expensive!
On the flip side this looks good but...too cheap!!!
Have we seen this car before?
https://www.pistonheads.com/classifieds ... z1/8466616
Blue/light grey would be my first choice if I could pick any colour.
Hartge wheels look the part, it would appear the car may also have had a hardtop fitted at some stage (note holes in trim panel
)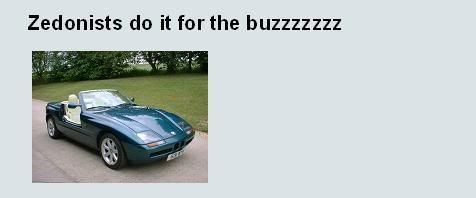 ---
The nose cone on the Nutley car does not look like a perfect match with the bonnet. Respray?
Surprised to see the tyre sealant in the boot. Must be out of date as it looks like the German one that came with my car from new!
Very pricey.
However the blue Stuttgart car looks astonishingly cheap. As one of the rarest Z1 colours it has always commanded a premium.

Pat
---
That blue one is a bit fishy - €20K while the cheapest one on mobile.de is roughly €35K?
---
I think the Nutley car is competitively priced at £58k when benchmarked against continental pricing for similar low mileage cars which tend to be higher than the UK, presumably because there is far more awareness and demand for the Z1 in Germany. Being LHD the car could very easily find a new home on the continent or the US.

Is it fair to assume £55k would buy the car? But would you be a willing seller at the same price if the you owned a 12k mile Z1 ? What would you replace it with in the age of original, low milage 205 Gti's @ £30k and Ford Cosworths and 107 SL Mercs north of £100k?

Keith, Pat .. ever thought of becoming part time detectives in your retirement ?
---
And the photos in the advert for the blue one look to be very much like these -
http://ipocars.com/vinfo/bmw/z1-1993.html
Setting is the same?
And for a car allegedly for sale in Germany there's no German emissions sticker in the windscreen.
---
---
---
---
Joined: Wed 11 Apr, 2007 14:13
Posts: 139



Location: Billingham
Oh. That's a difficult one!!!!
Pete C

2000 Z3M Coupe - Cosmos Black Metallic/Black Interior.

Previous BMWs
2003 E46 M3 6 speed manual - Carbon Black/Black Interior.
2000 Z3M Coupe - Cosmos Black/Black Interior
1986 M635
1985 E28 M5
1983 E28 528i Alpina
---
Sponsor 2018
Joined: Thu 01 May, 2008 18:29
Posts: 452



Location: Hertfordshire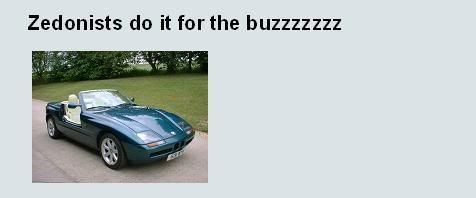 ---
Keith,

Sounds good to me. You buy it, i'll look after it for you!!!

Pat
---
Who is online
Users browsing this forum: No registered users and 1 guest