Moderator: Gazza
Joined: Fri 12 Jun, 2015 22:07
Posts: 6



Looking to purchase
S54 Roadster sub 30k miles any interest pm me
---
There's a surprising number of the 73 made for sale at the moment including the last one ever made and Shantybeaters old car. Jontts old car looks to have sold. Have a look at Pistonheads adverts where there are currently FIVE for sale! Wonder why there are so many at the moment? I searched for ages before I bought mine.
Anyway finding a car with sub 30000 miles won't be easy. I'm sure you have seen the only one that fits that criteria at Hexagon but it comes at quite a price!
https://www.pistonheads.com/classifieds ... 54/7751169
Good luck - they are great fun!
---
I think the reason so many are for sale is the recent asking prices are on the up so owners jump on the wagon. Same thing happened with the CSL last year, over 20 for sale at one point.
Gazza
"Understeer is when you hit the wall with the front of the car, oversteer is when you hit the wall with the rear of the car. Horsepower is how fast you hit the wall and torque is how far you take the wall with you"
Z3 S54 M roadster
, BMW Z1, BMW M3 CSL, Z4M Coupe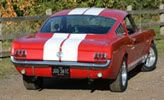 ---
Joined: Thu 07 Oct, 2010 13:39
Posts: 6423



Location: Johannesburg
How far are you prepared to go to get a 100% rust free S54 with around 15,000miles ??
There's a fella here in Johannesburg been storing one from new.... he's looking for a buyer. Look on Gumtree South Africa.
Or Autotrader South Africa.
Being a dry country, you can be sure there is absolutely no corrosion of any kind on the car. It's basically brand new but for a few miles.
"Normal is overrated"
Z3 Upgrades and Additions
---
Hello Gazza,
My S54 is only on the market ( the last right hand drive S54 off the production line mentioned above) as I have bought another weekend car, unfortunately I just can't justify keeping any more cars.
I can fully understand why Starburner would want a low mileage example, but I have always put condition, history, provenance, and rarity above the super low mileage ones, as this can bring its own problems.
Good luck to Starburner in finding what he wants
---
Who is online
Users browsing this forum: No registered users and 2 guests