Moderator: Gazza
---
Joined: Fri 12 Jun, 2009 13:11
Posts: 251



Location: Diss
Finished. That's a week of my life I'll never get back.
---
Lol how many pieces did you do it with?
---
14:24 was my time
Gazza
"Understeer is when you hit the wall with the front of the car, oversteer is when you hit the wall with the rear of the car. Horsepower is how fast you hit the wall and torque is how far you take the wall with you"
Z3 S54 M roadster
, BMW Z1, BMW M3 CSL, Z4M Coupe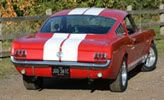 ---
Joined: Fri 12 Jun, 2009 13:11
Posts: 251



Location: Diss
I didnt realise you could vary the number of pieces til you said. At least there wasnt one piece missing as is usually the case. I refuse to say my time.
---
7:59
(I wasn't in a hurry)
If it ain't broke, don't fix it
Z3 1.9 2000, Cosmos Schwartz
---
Who is online
Users browsing this forum: No registered users and 0 guests