Moderator: Gazza
---
Hmmmmm

9 seconds? More like 7, but who staid journalism had to be based on fact?
Best regards,
Sam Lever.
Anyone who says money isn't everything hasn't found the right classic car yet.
Z1 - 3.0csl - 987 Boxster - Austin 7 Special - Rolls 20 - '72 911 - '95 318is
Black Sport Evo M3 & SG M3 CSL - now someone else's pleasure
Blue 2800cs - now someone else's pain
Old cars - the original "Not for Profit" organisation
Independent Financial Adviser in Buckingham
My Financial Blog
---
It may be under powered by today's standards but for me it drives effortlessly.
Gazza
"Understeer is when you hit the wall with the front of the car, oversteer is when you hit the wall with the rear of the car. Horsepower is how fast you hit the wall and torque is how far you take the wall with you"
Z3 S54 M roadster
, BMW Z1, BMW M3 CSL, Z4M Coupe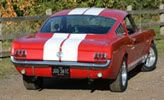 ---